---
Sequences VIII — Elastic Hours
Joan Jonas. Song Delay film still, 1973. 16 mm film, black-and-white, sound; 18 minutes 35 seconds. Camera: Robert Fiore. © Joan Jonas.





"Sequences VIII: Elastic Hours" presents constellation of art installations, performances, sonic works, video, and public interventions throughout the city of Reykjavík. While the Sequences festival uses the term "real time" to refer to time-based media, "Elastic Hours" considers how the term might be applied to the experience of art making, exploring how artists manipulate time as a raw material. The term "real time" also inherently conjures a juxtaposition with "unreal time," posing the question as to why an abstract metric such as a clock may be considered more real than time as it is subjectively experienced. The clock allows for synchronicity, yet our concept of time is limited when considering microscopic or geologic time scales. Stretching, echoing, and inverting hours, the works included in Sequences VIII often go beyond standardized metrics to investigate alternative systems. These works remind us that our daily rhythms are not solely determined by tradition and locality but can be individualized—customized even—or rooted in natural forces beyond our control.



Margot Norton — curator








---
Honorary Artist 2017:
Joan Jonas

Since the late 1960s, Joan Jonas (b. 1936 New York. Lives and works in New York) has created groundbreaking multidisciplinary works that investigate time-based structures and the politics of spectatorship. Her projects often simultaneously incorporate elements of theater, dance, sound, text, drawing, sculpture, and video projection. They rely on alternate identities, narrative symbols and threads, but they also refuse linearity, privileging instead the doubled and fractured tale. Initially trained as a sculptor, by the late 1960s she became known for her work in performance, and completed her first film work,
Wind
, in 1968. A pioneer of video art, Jonas began using the Portapak video system in 1970 to explore the shifts that occur from the camera to the projection to the body and the space of the live action. For her recent videos, performances, and installations, Jonas has frequently collaborated with musicians and dancers and has drawn from literary sources and mythic tales in realizing her multi-layered explorations.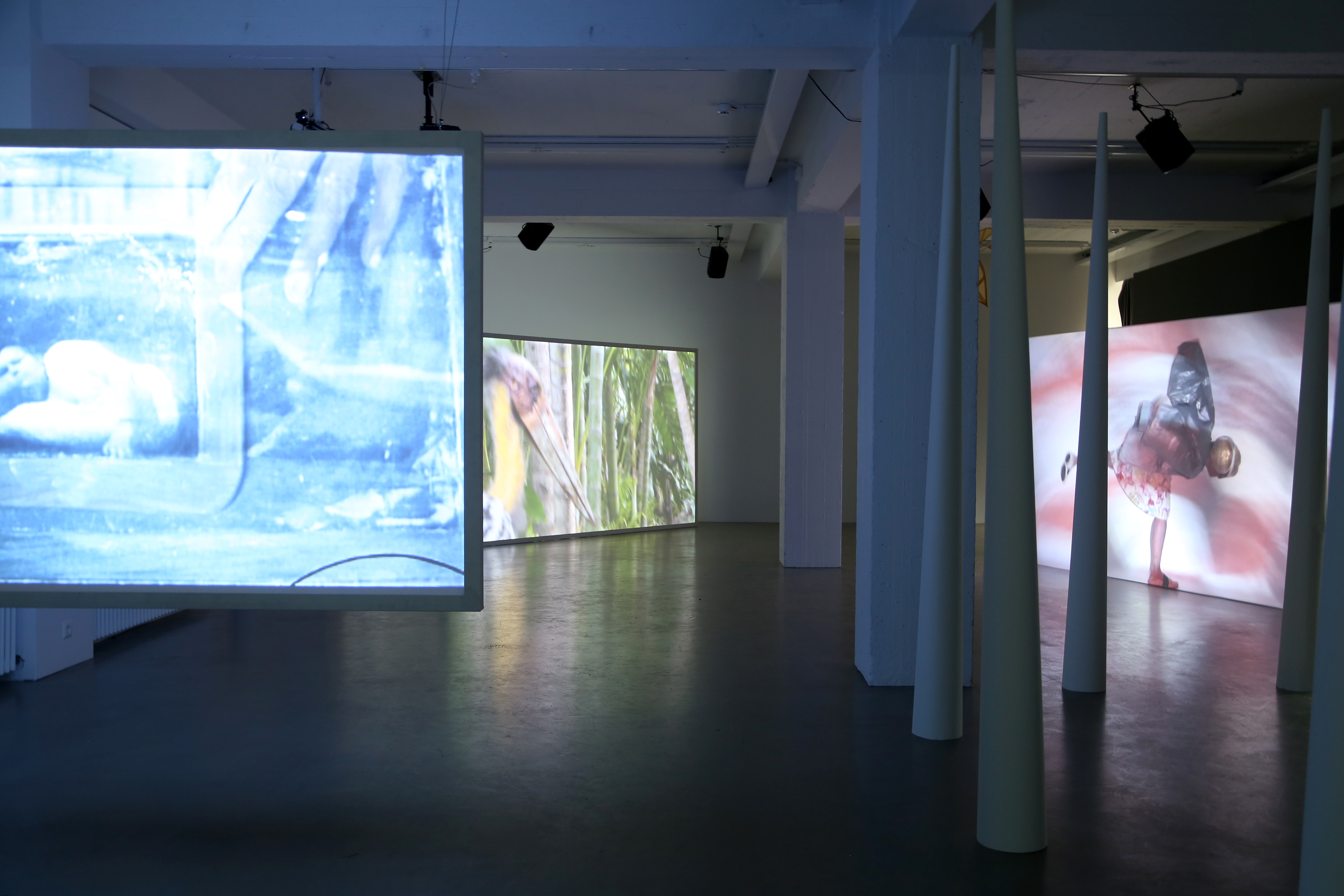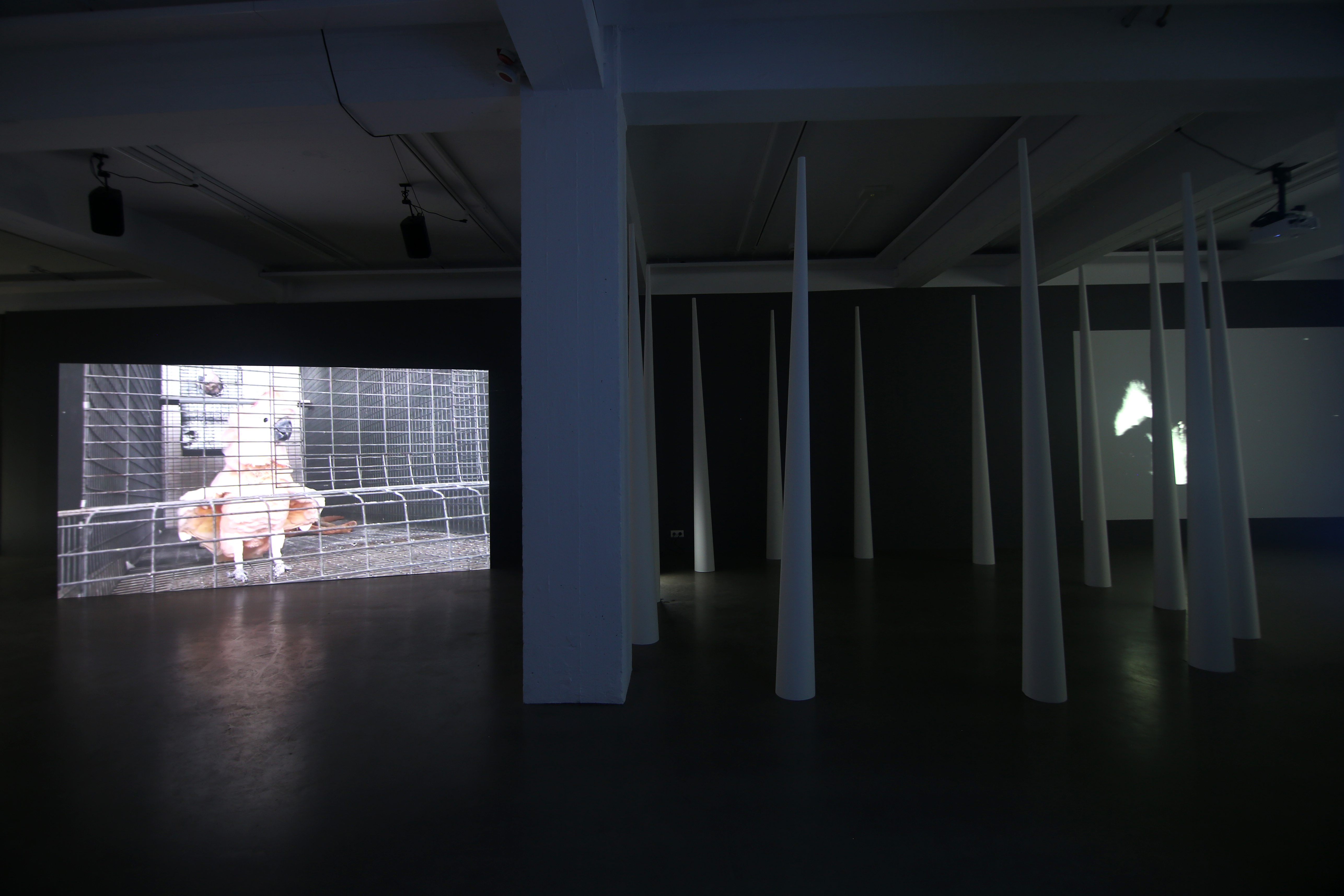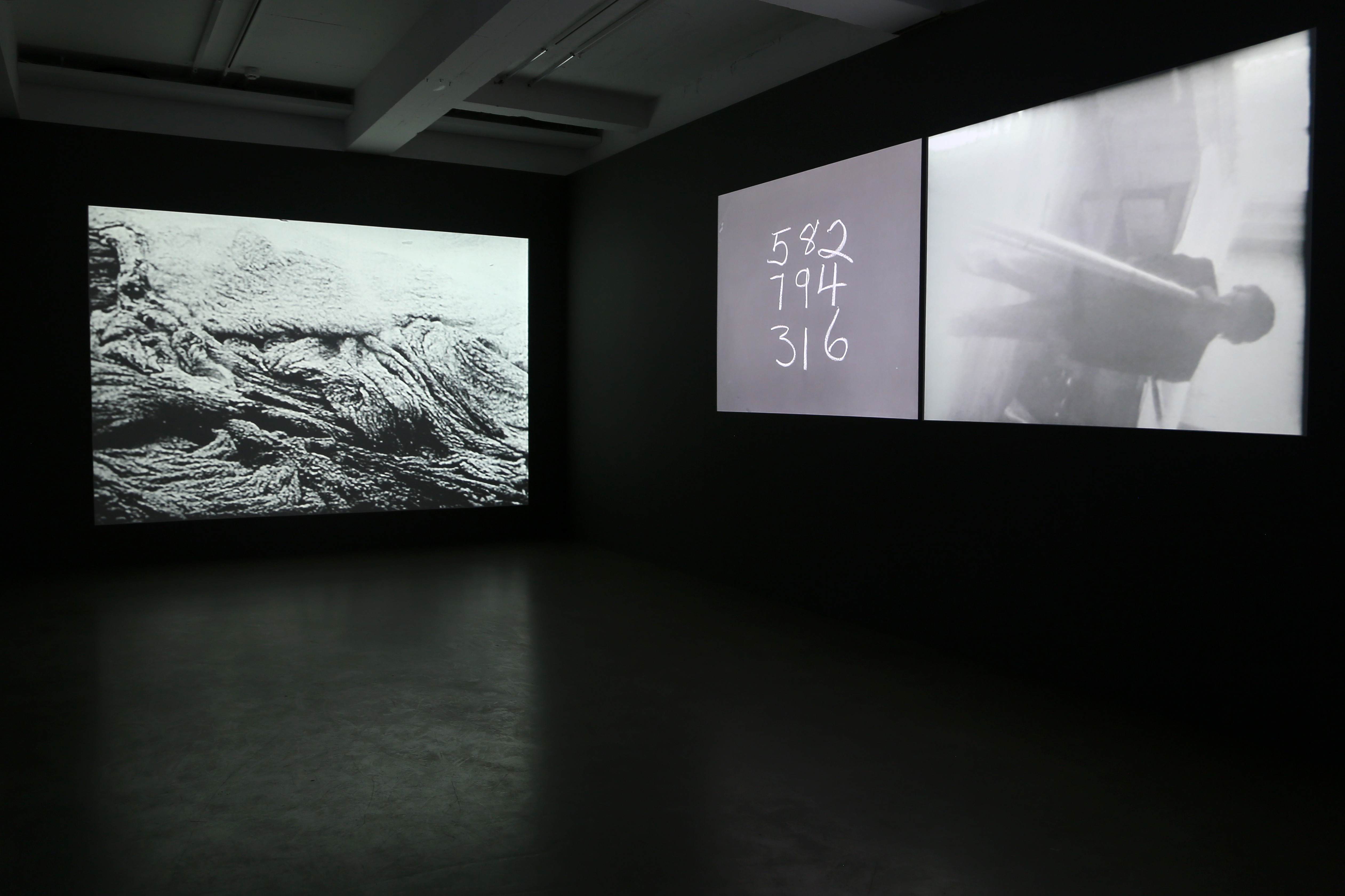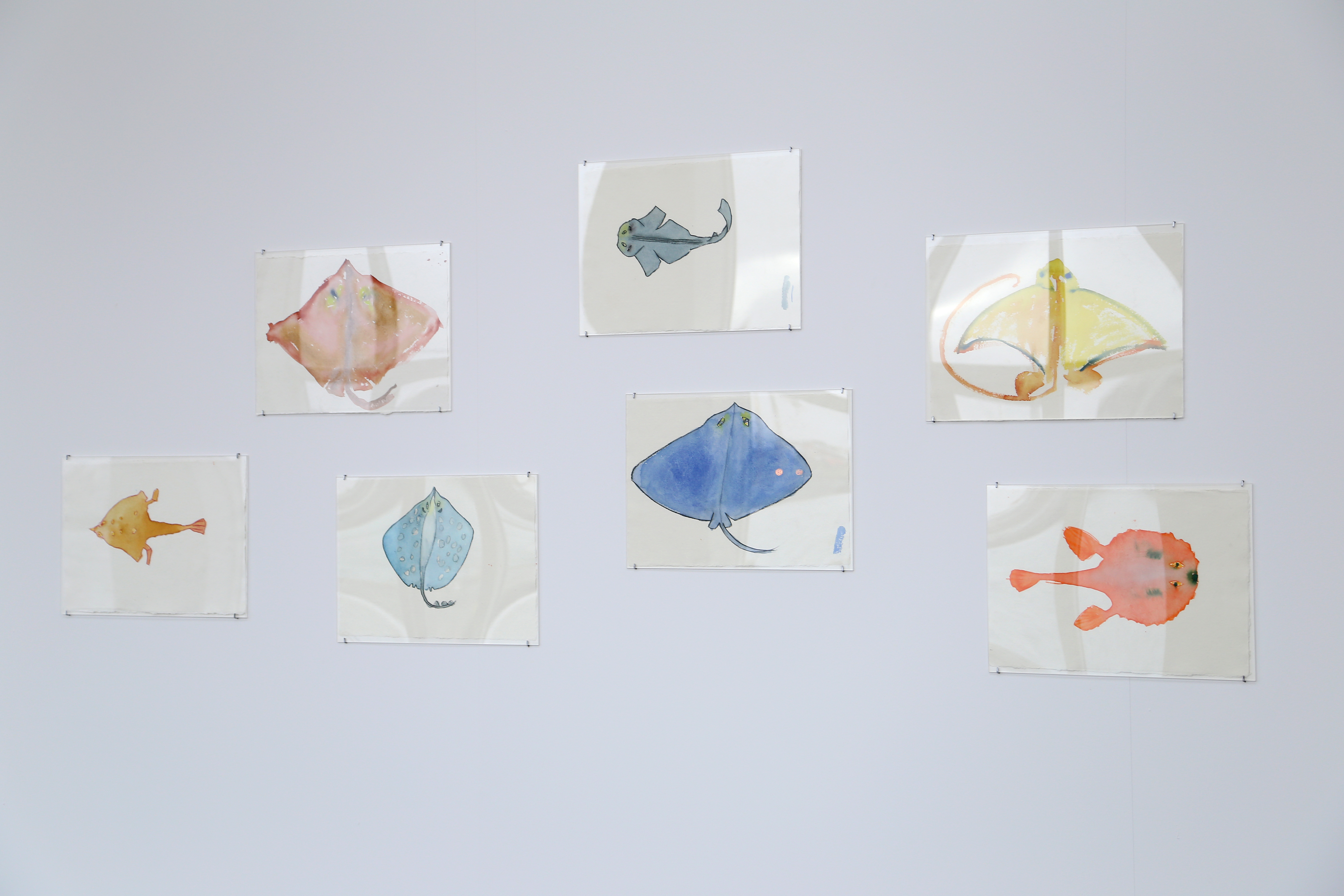 For Sequences VIII, a solo exhibition of Jonas' work is presented at the Living Art Museum, which includes a selection of works from throughout her career—from her early videos
Wind
(1968) and
Songdelay
(1973) to
Stream or River, Flight or Pattern
(2016), a project that she conceived on recent travels to Venice, Singapore, Nova Scotia, and Vietnam. In her early works, Jonas explores the rhythms of film—recording and projecting a standard number of frames per second—to record the discrepancies between aural and visual time. This is particularly evident in
Songdelay
, an experiment in the production and receipt of sound. Though sound itself is not visible, the camera registers differences in distance, scale, sound, and time as subjects clap two blocks of wood together, first near, then far. In
Wind
, a seemingly invisible, natural force is rendered visible in the subjects' efforts to move against the gusts. Shot at silent speed but sped up in the projection at 24 frames-per-second, this work mimics the rhythms of early cinema.
Mirage
(1976/1994/2005), which is also included in the exhibition, was originally conceived as a performance in which gestural drawing and repetitious physical movements were intercut with a variety of video projections and sculptural components such as paper cones suggesting the form of volcanoes. In 2005 she reimagined this work as a discrete installation, which combines elements of memory, games, experimentation, drawn actions, and syncopated rhythms. This work was inspired by the "Endless Drawings" described in the Melukean Book of the Dead from New Guinea, where it is said that in order to go from one world to the next, one must finish a drawing in sand at the boundary between life and death.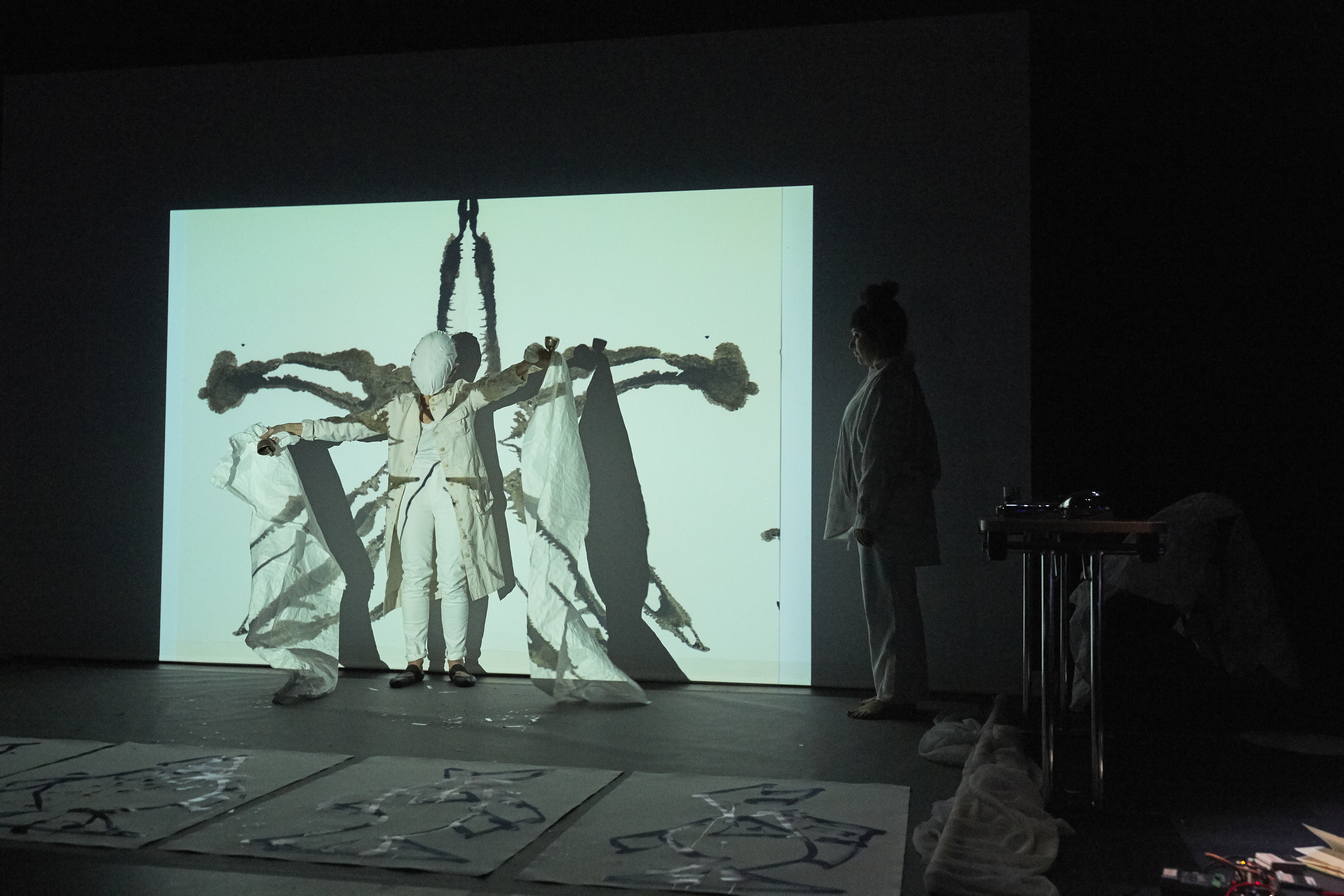 Joan Jonas. Moving off the Land, (2016/2017). With María Huld Markan. Camera: Edda K. Sigurjónsdóttir. © Joan Jonas.
As the United States representative for the 2015 Venice Biennale, Jonas presented an installation,
They Come to Us Without a Word
(2015). This work focused on the tenuous, rapidly changing state of our planet. This piece, and an earlier project,
Reanimation
(2010/2012/2013) drew inspiration from Halldór Laxness' novel
Under the Glacier
, particularly his writing about animals and the miraculous and fragile aspects of the natural world. Jonas' recent work and most significant project since her presentation in Venice,
Stream or River, Flight or Pattern
continues her long-standing interest in temporality and the environment. The videos for this work combine footage of Jonas' performances in projections, mosaic floors of Venice, redwoods in California and various trees in Spain, birds caged in Singapore, a graveyard in Genoa, and footage from her recent travels to Cambodia and Vietnam. The non-linear narrative of her intercut footage recall vivid memories from past trips or the contents of a dream, which the artist describes as relating to "our world of animals, of life, of death, of beauty, and sadness." Hanging from the ceiling in the double-height space in the Living Art Museum are delicate paper kites, which Jonas found in a village in Vietnam that specializes in traditional kite making. Echoing her videos, the kites are souvenirs from her travels, which she brought back with her, hand-painted, and altered by hand. Jonas will also present
Moving Off the Land
(2016/2017) an ongoing experimental lecture demonstration at Tjarnarbíó on Sunday, October 8, featuring a new collaboration with Icelandic composer and musician María Huld Markan Sigfúsdóttir.
---
Photo Album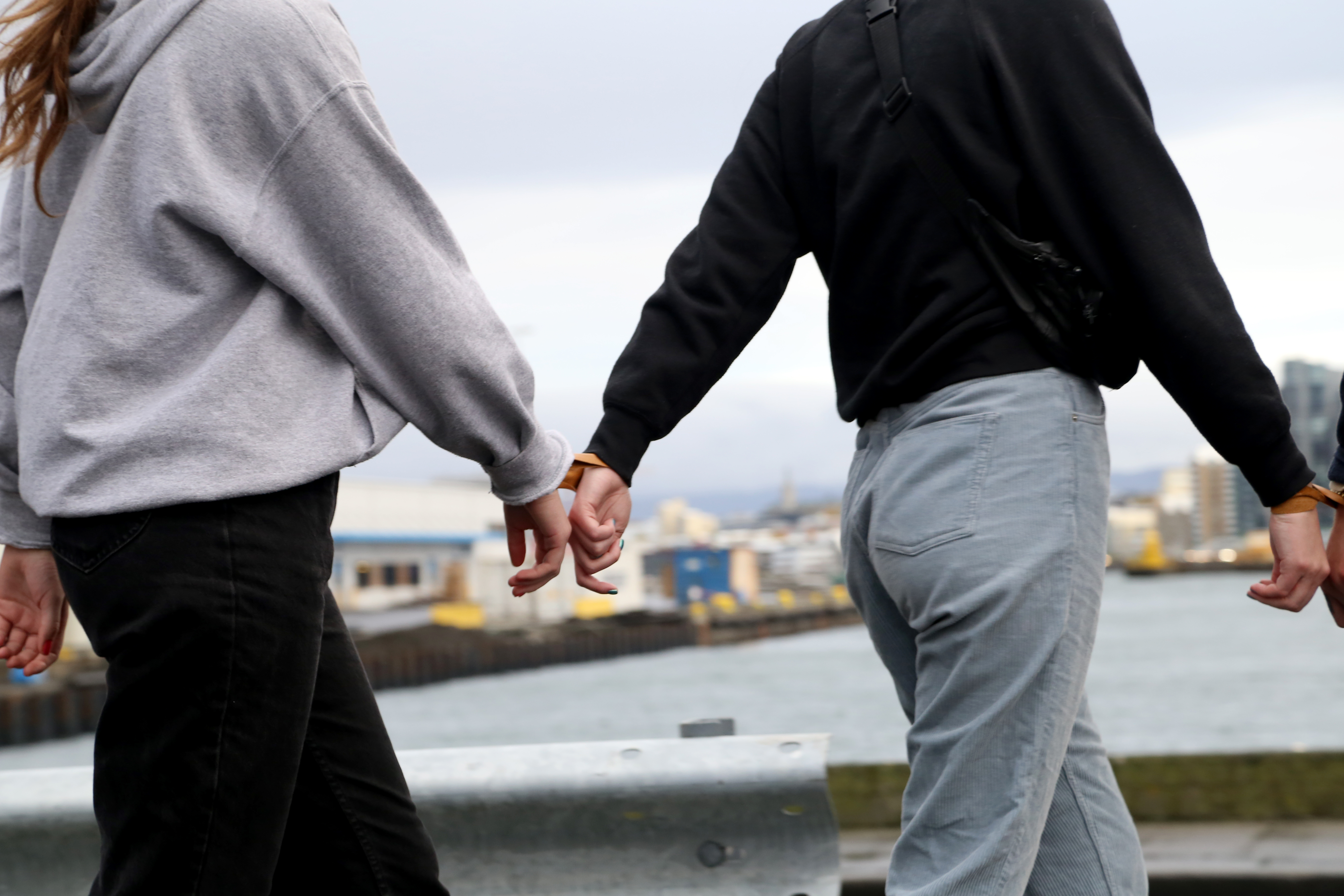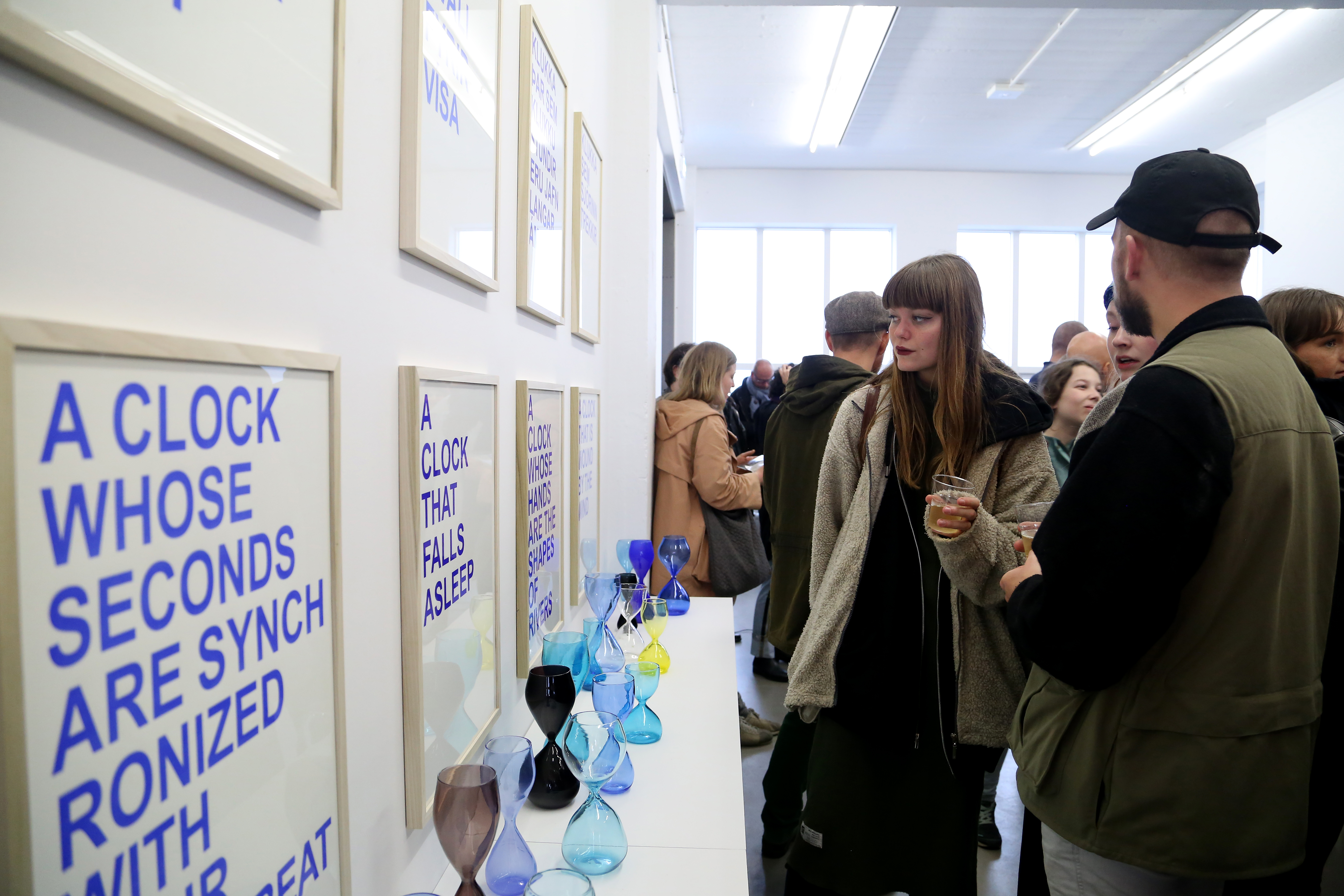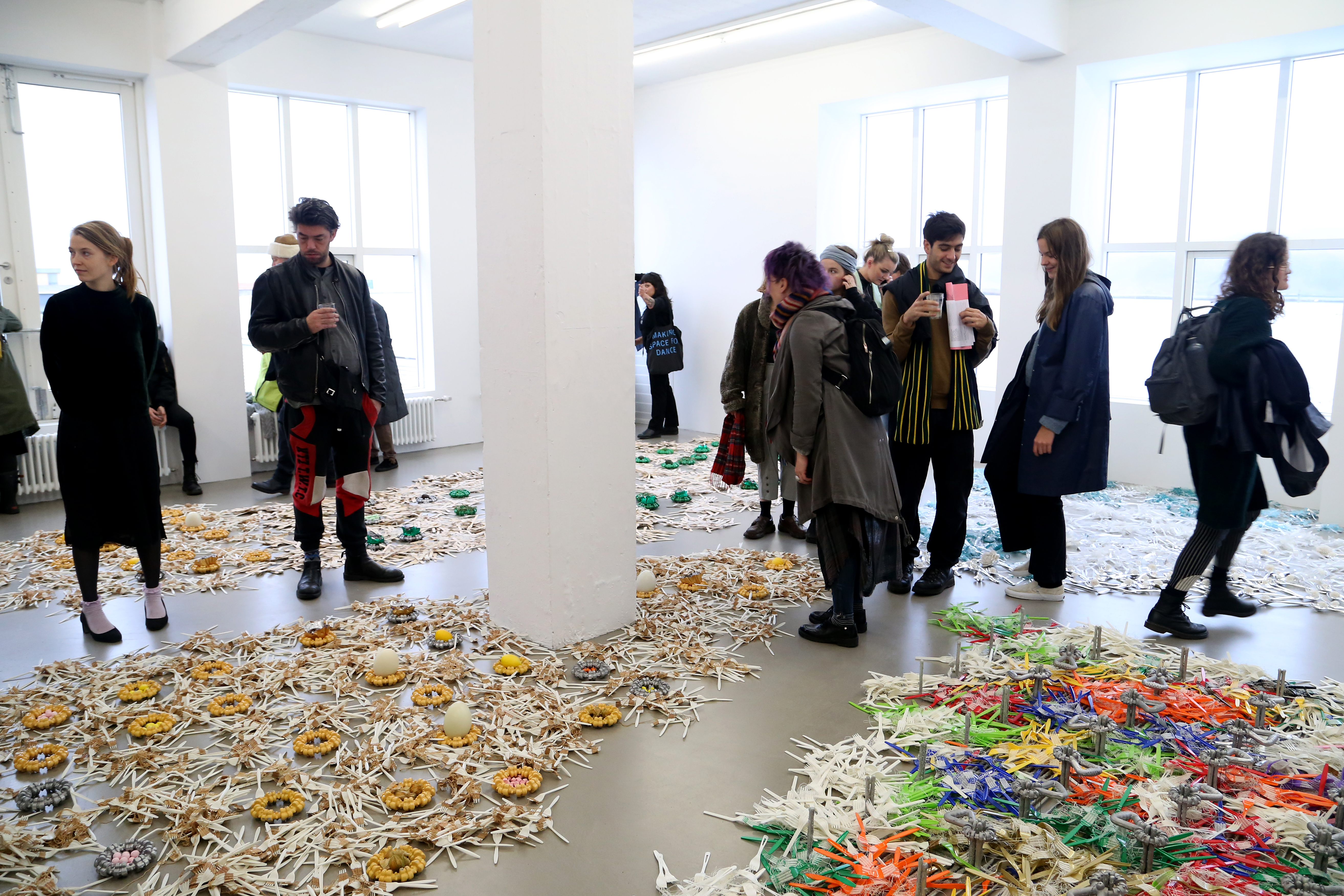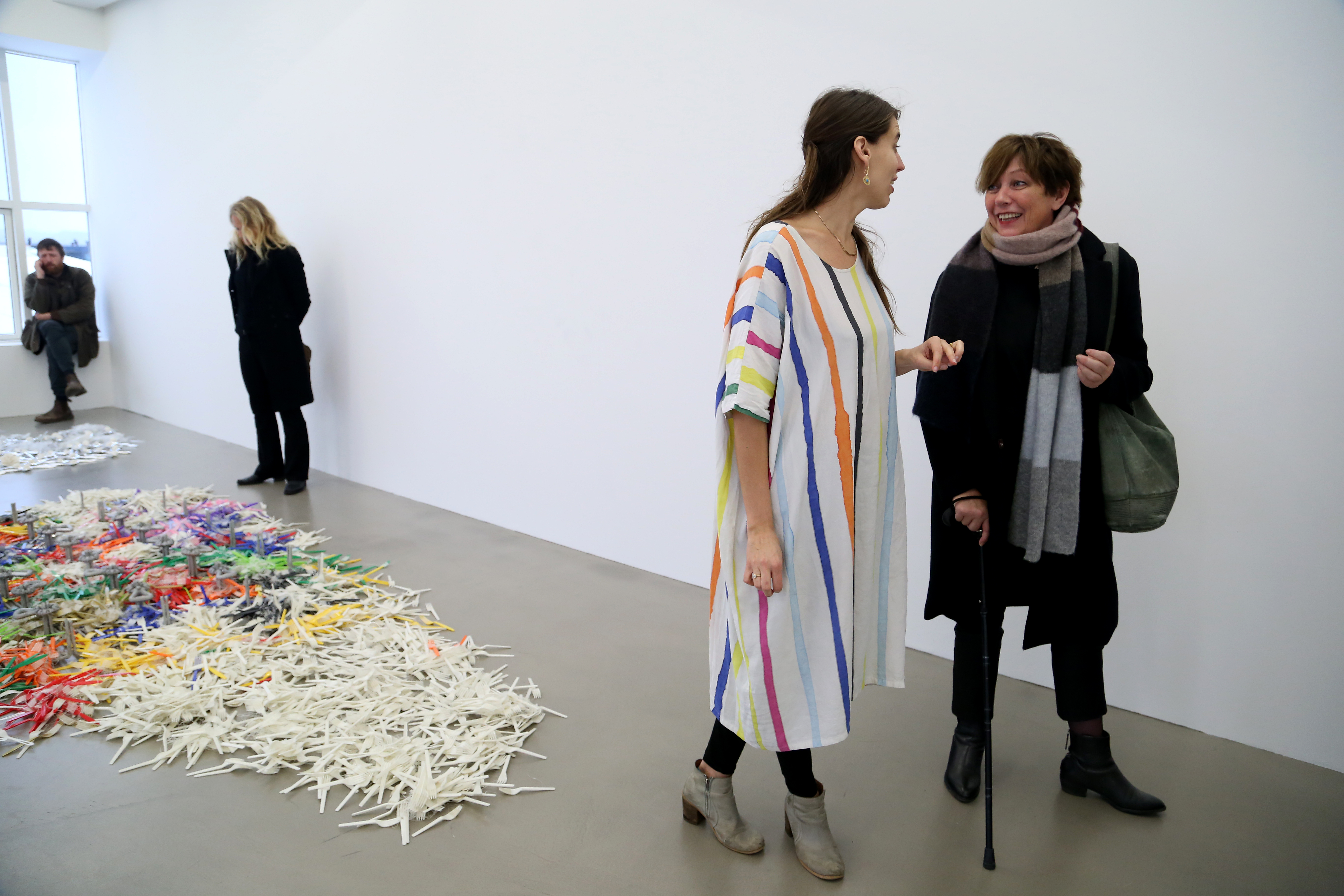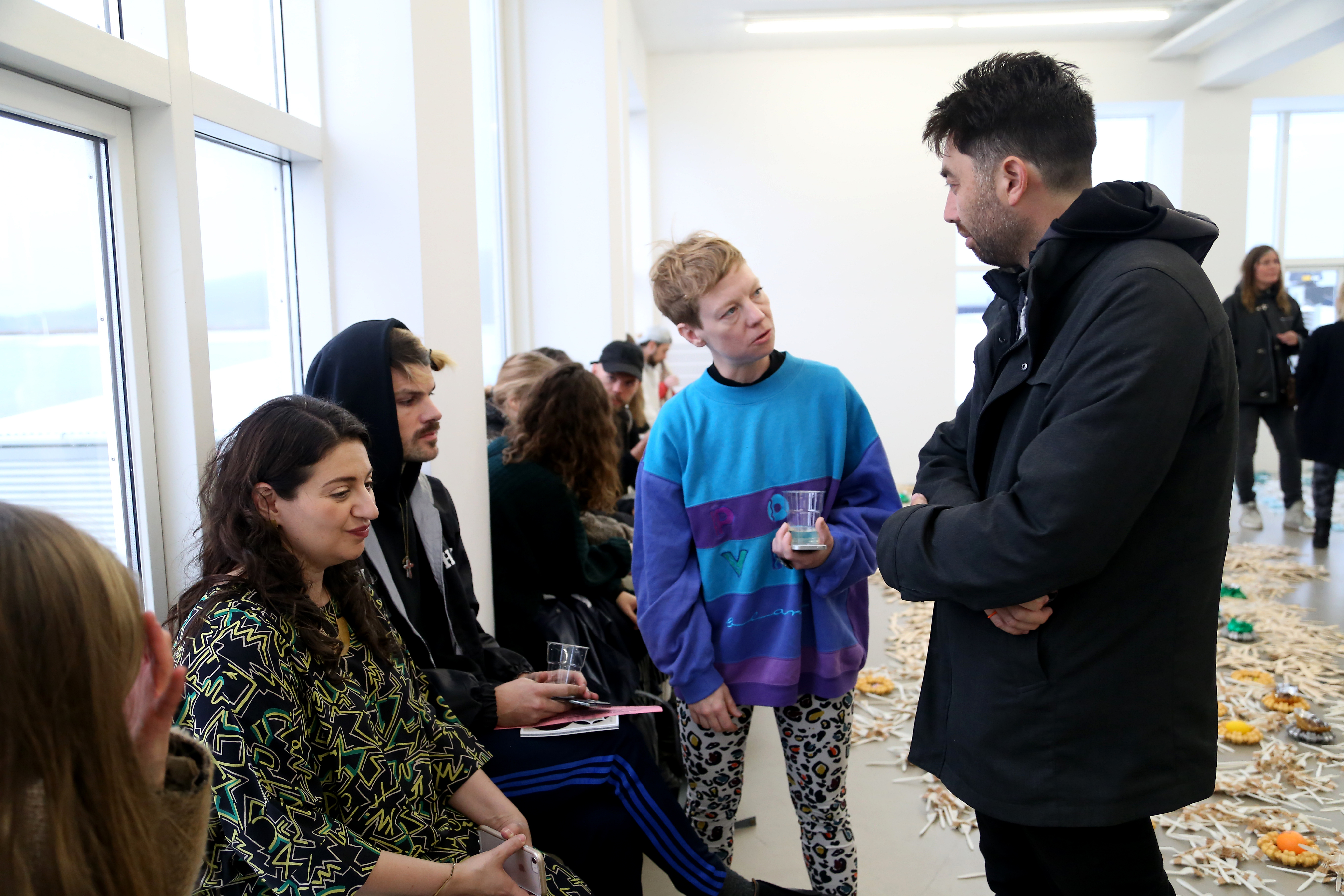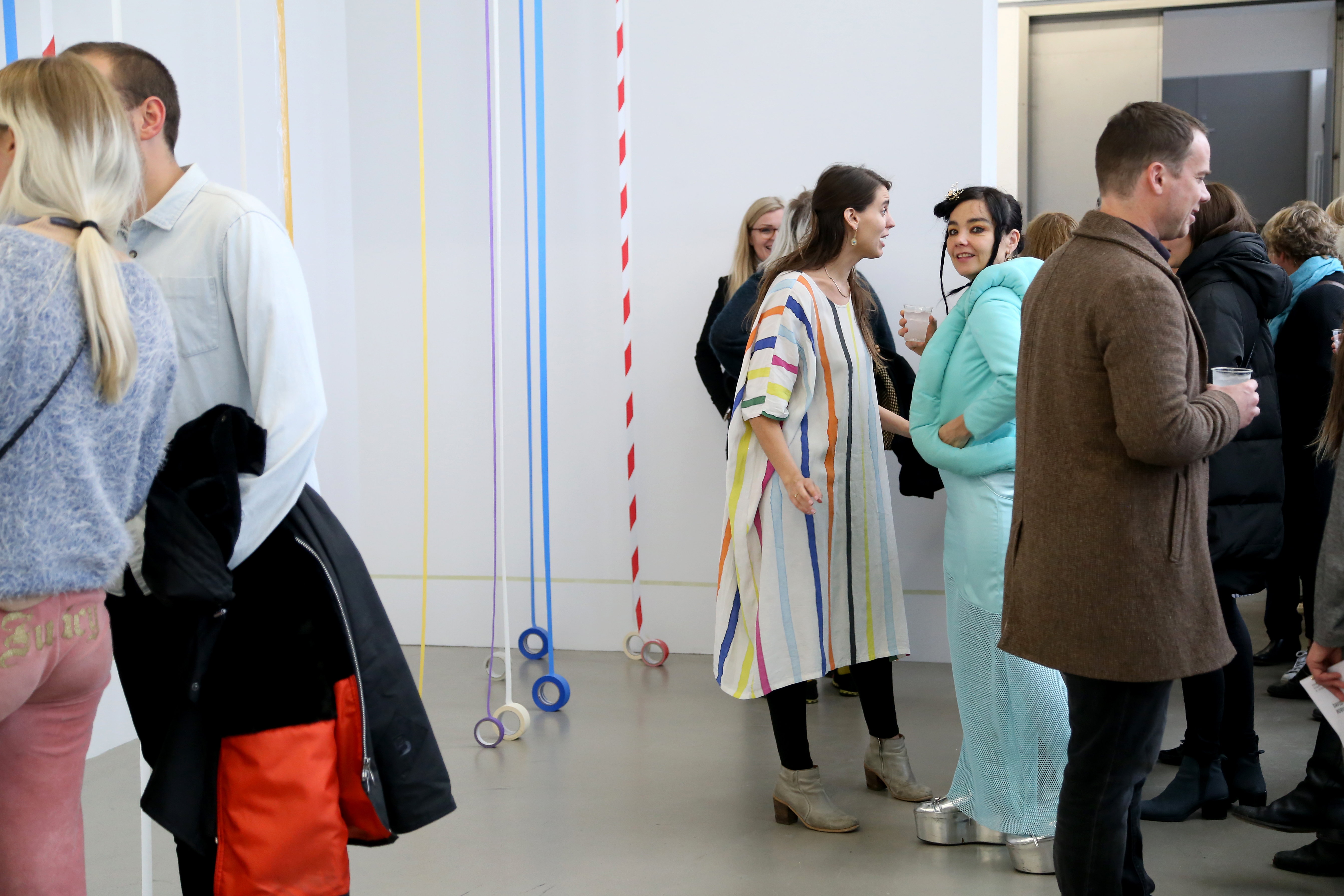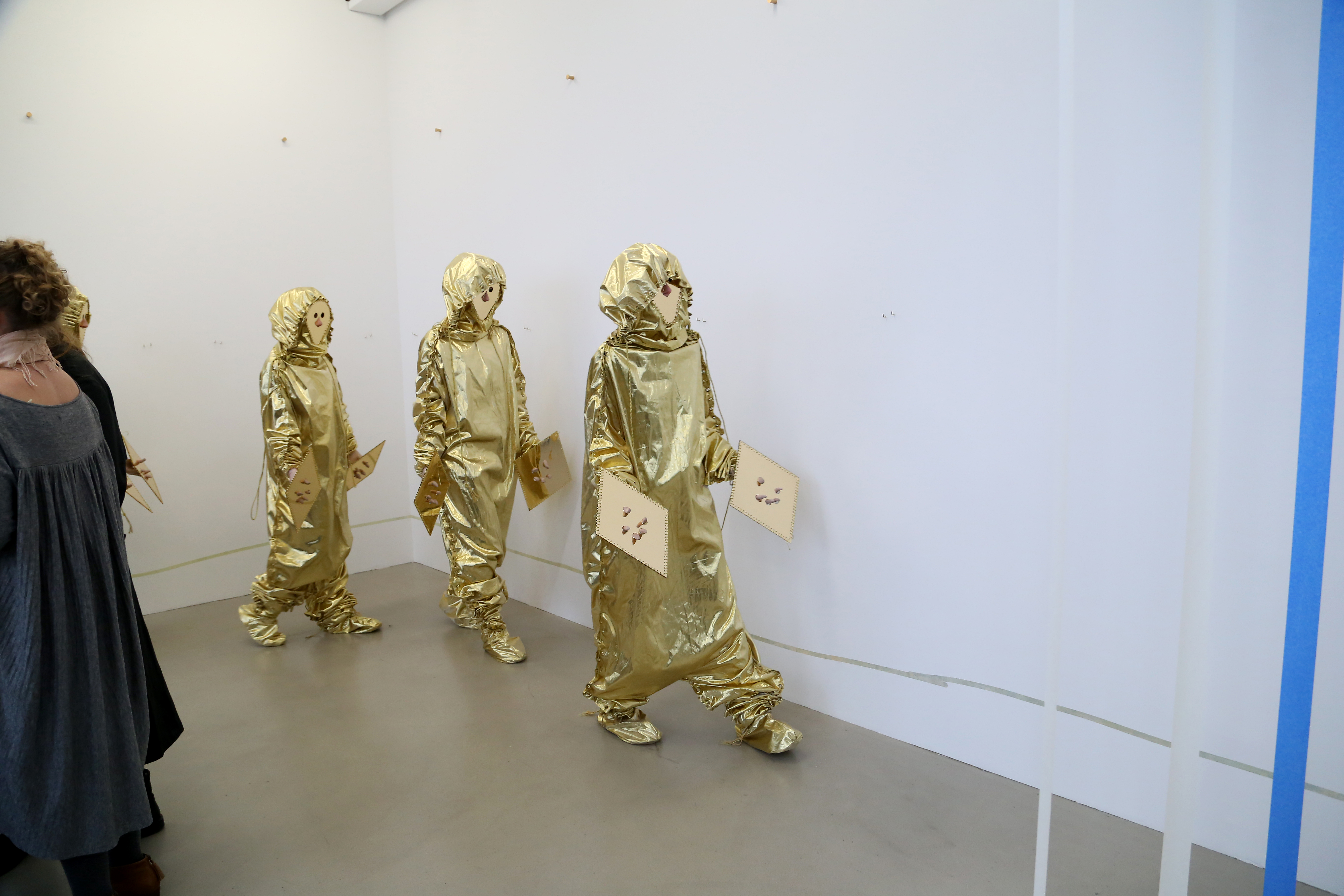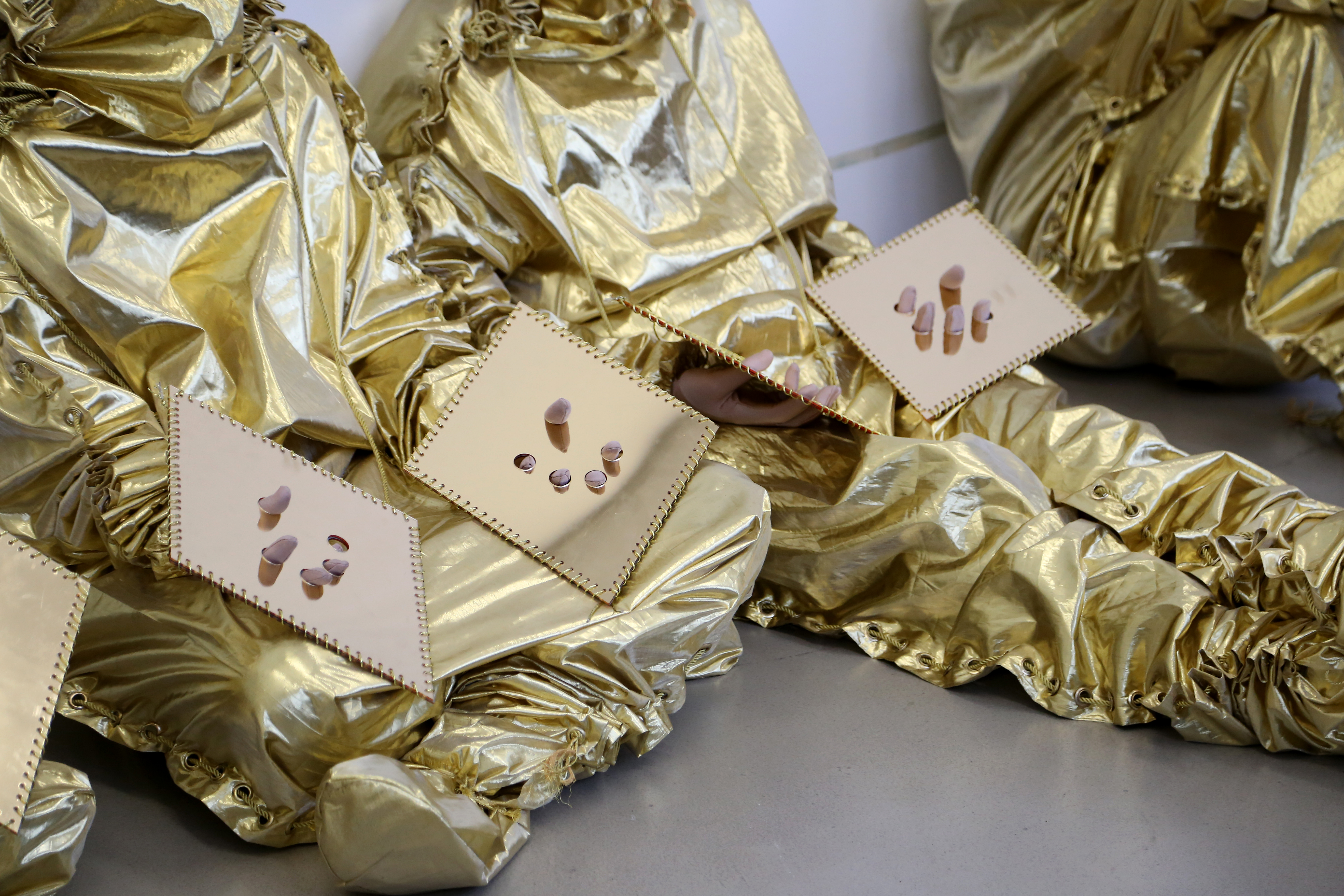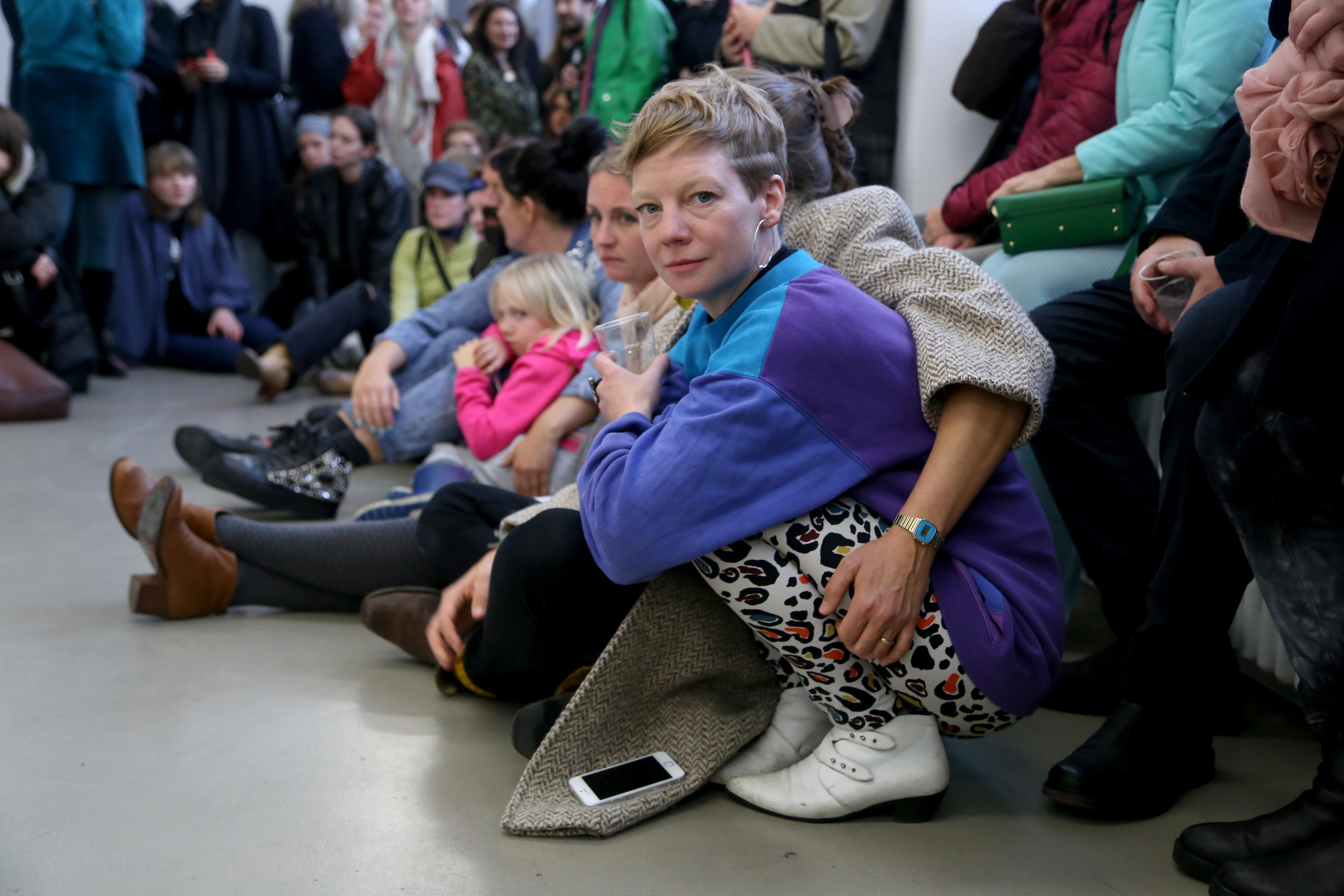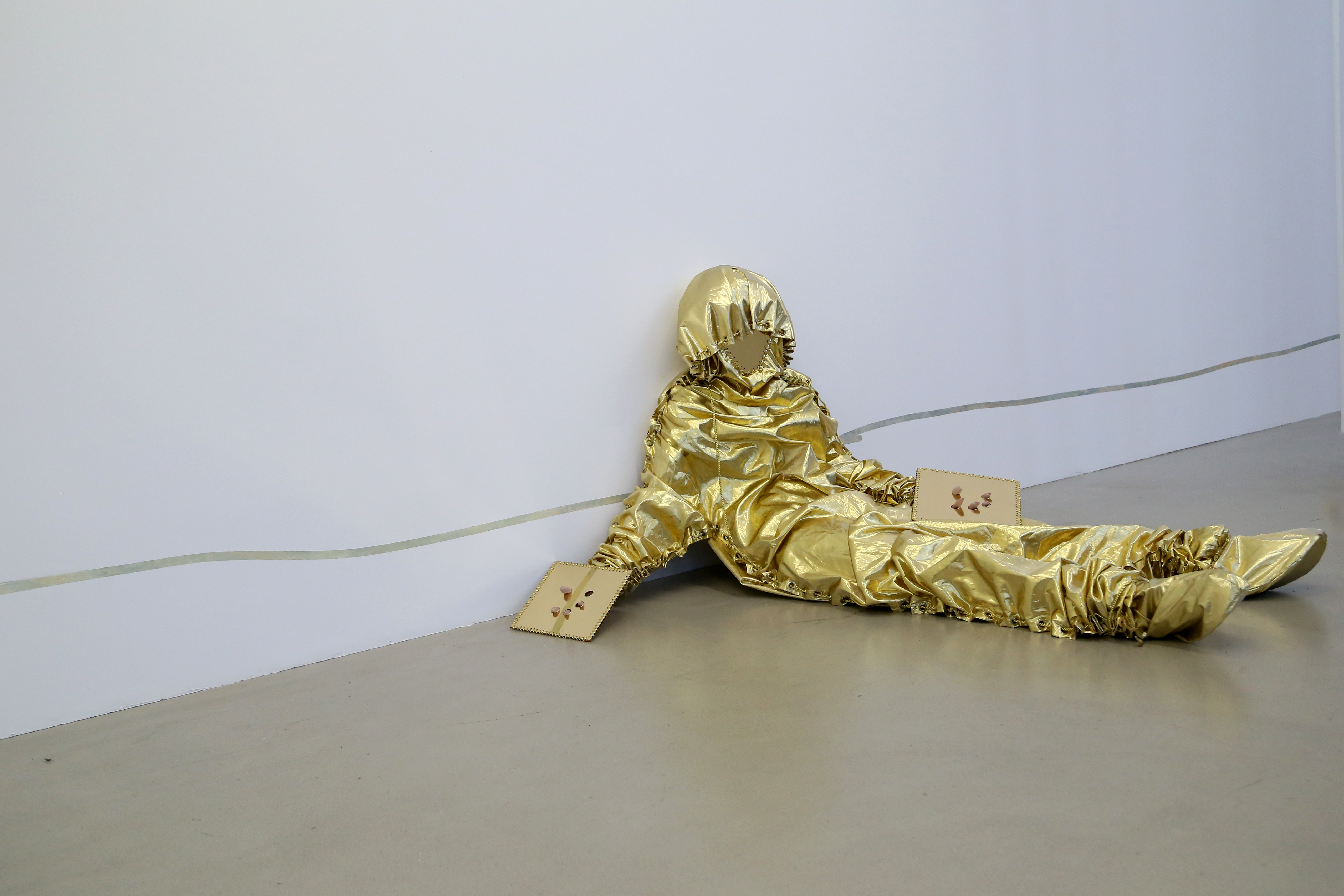 Opening at Kling & Bang; performance by Roman Ondak; performance by Eduardo Navarro. Camera: Margareta Ogolceva



---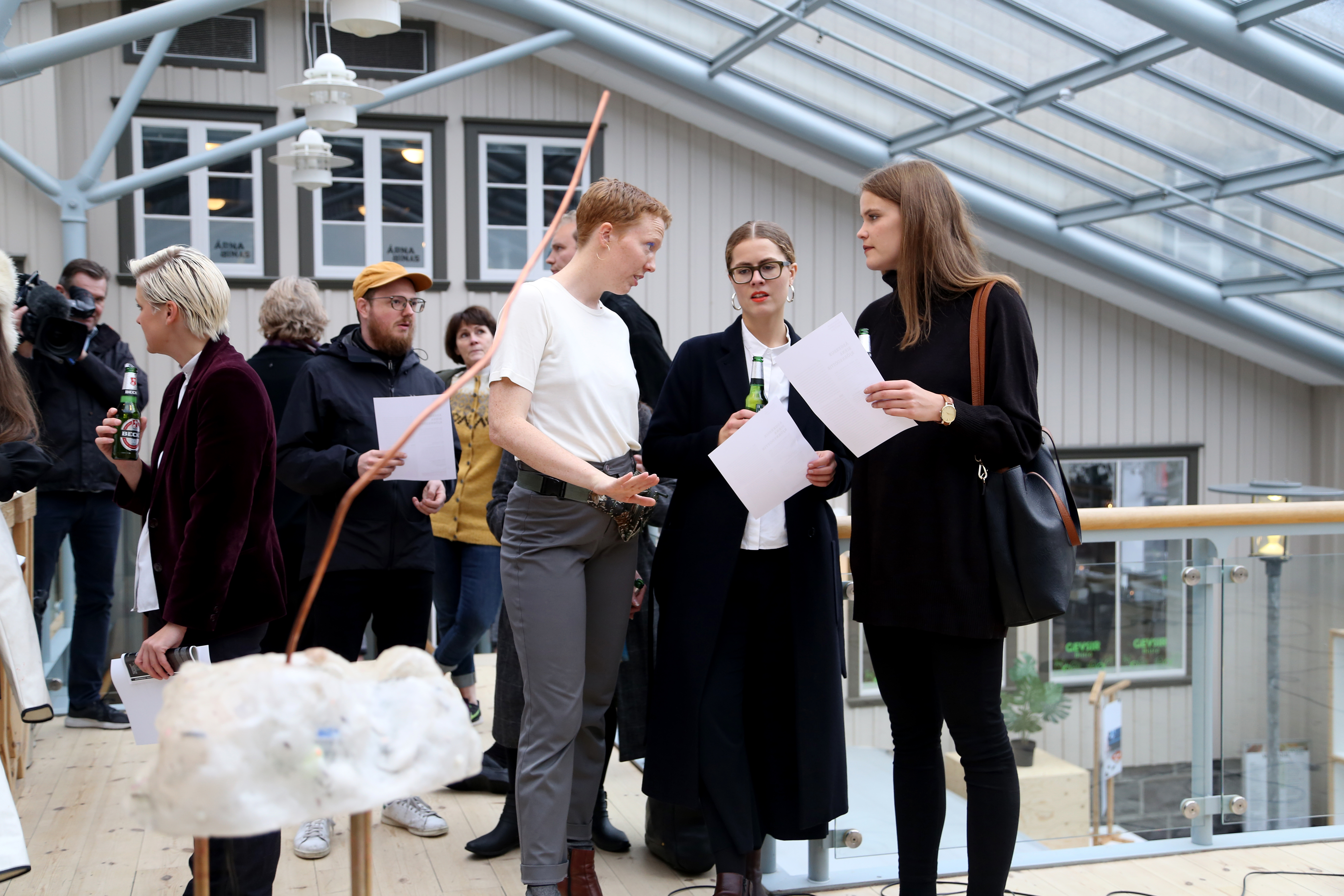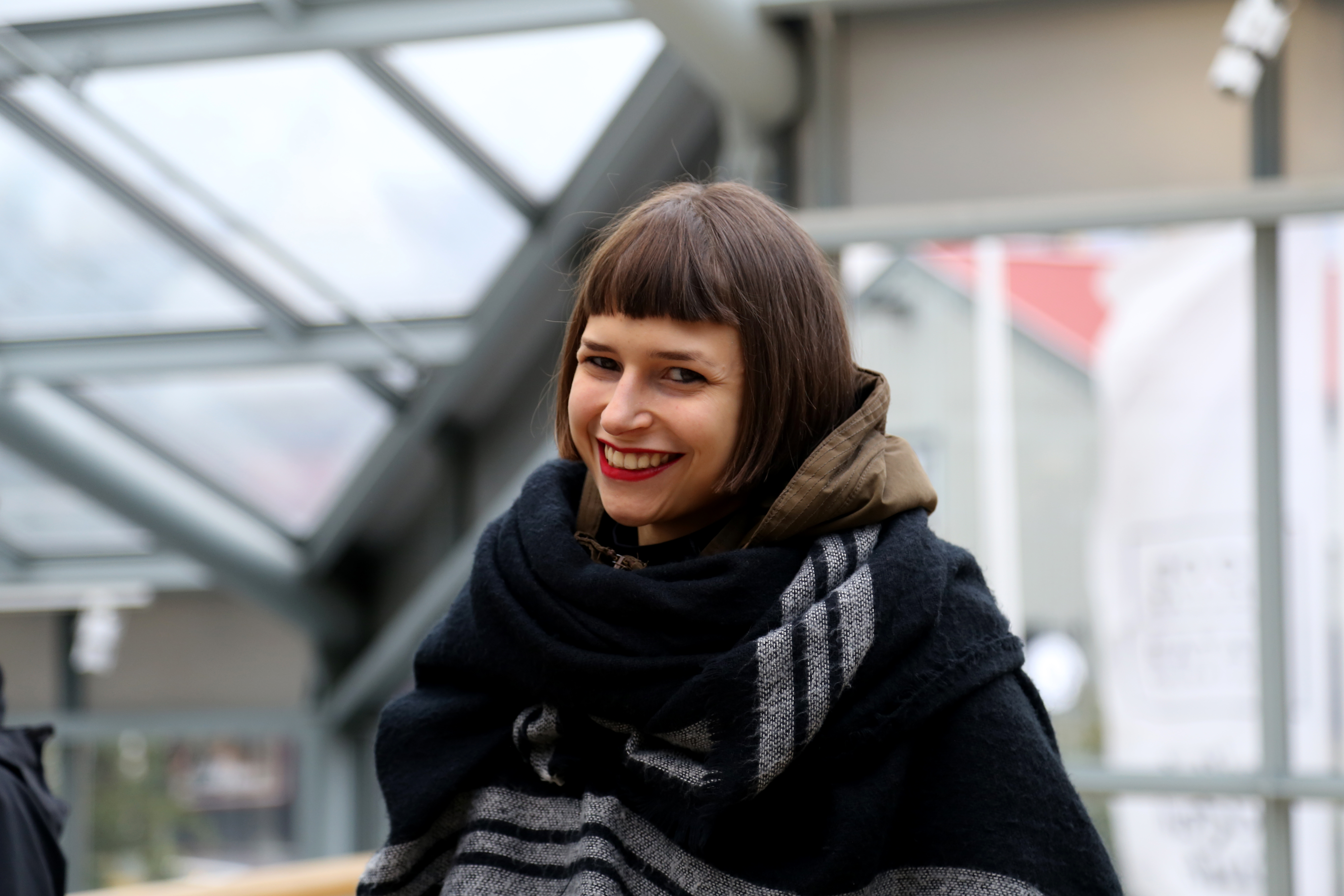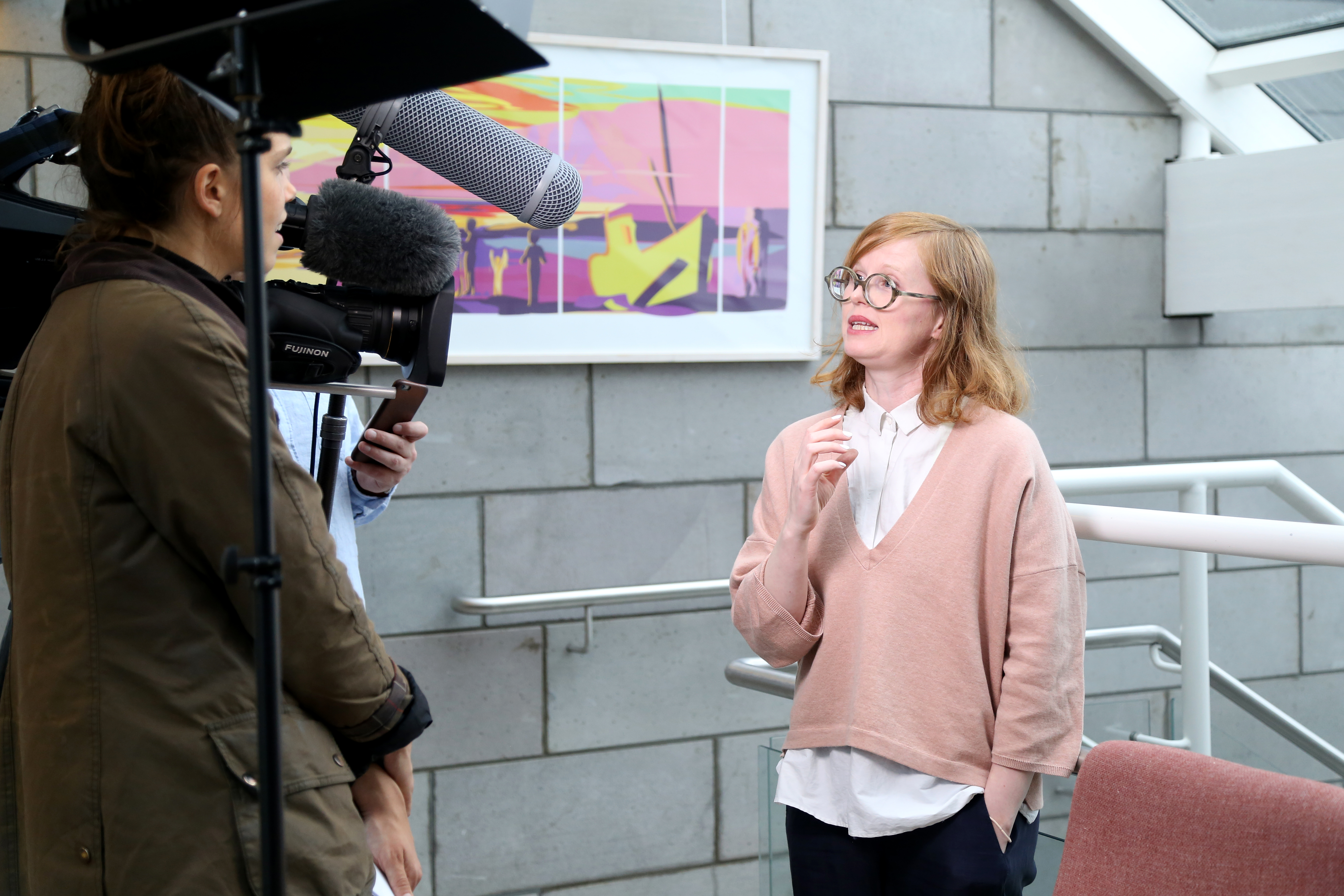 Opening of Ásgerður Birna Björnsdóttir's show; opening of Hildigunnur Birgisdóttir's show. Camera: Margareta Ogolceva
---
Performance by David Horwitz with Jófríður Ákadóttir. Camera: Ólöf Kristín Helgadóttir
---
Artists 2017

Photography: Margarita Ogoļceva
---
Helena Aðalsteinsdóttir
b. 1990 Reykjavík.
Lives and works in Amsterdam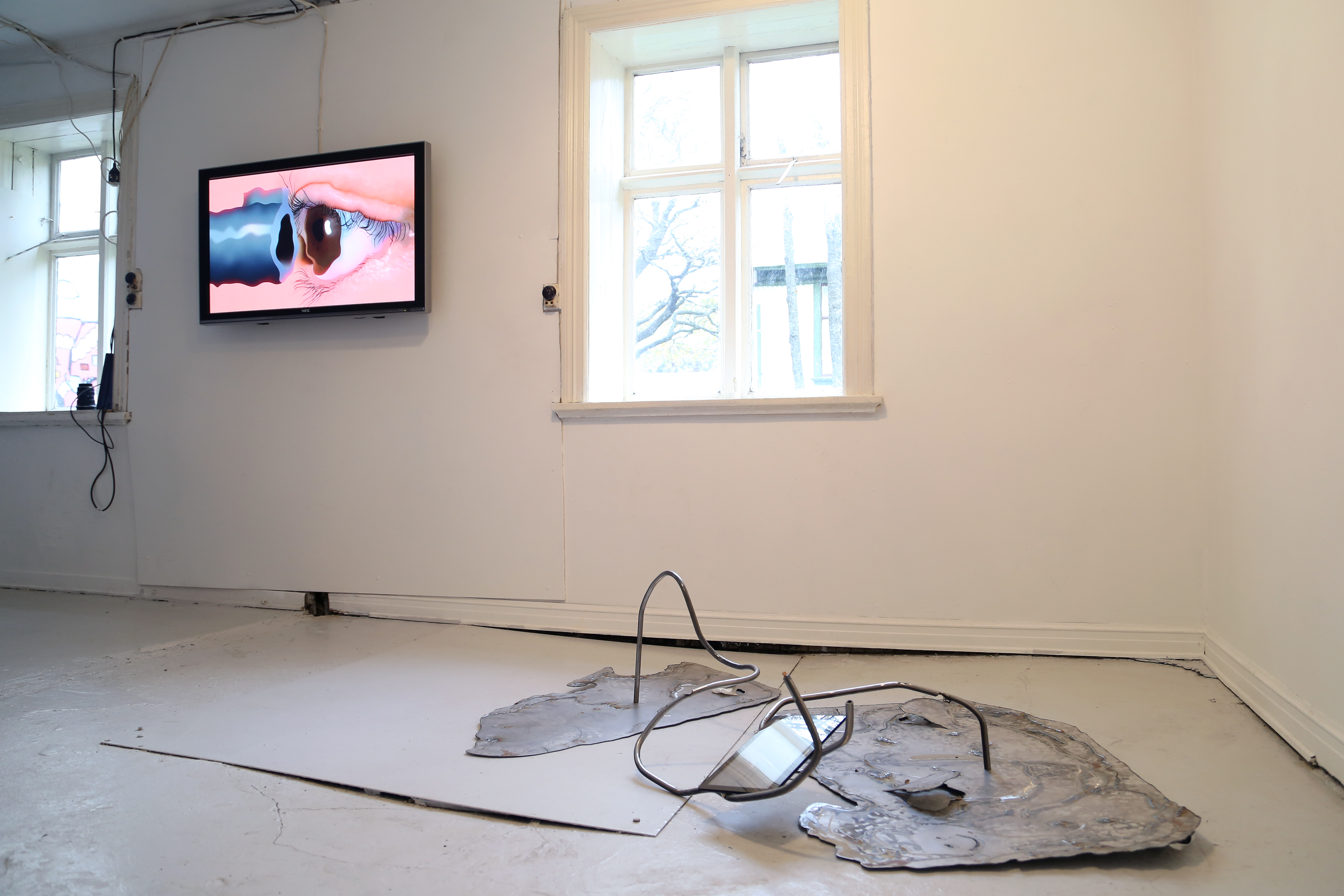 ---
Birgir Andrésson
b. 1955 Westman Islands,
Iceland. d. 2007 Reykjavík
---
Hildigunnur Birgisdóttir
b. 1980 Reykjavík.
Lives and works in Reykjavík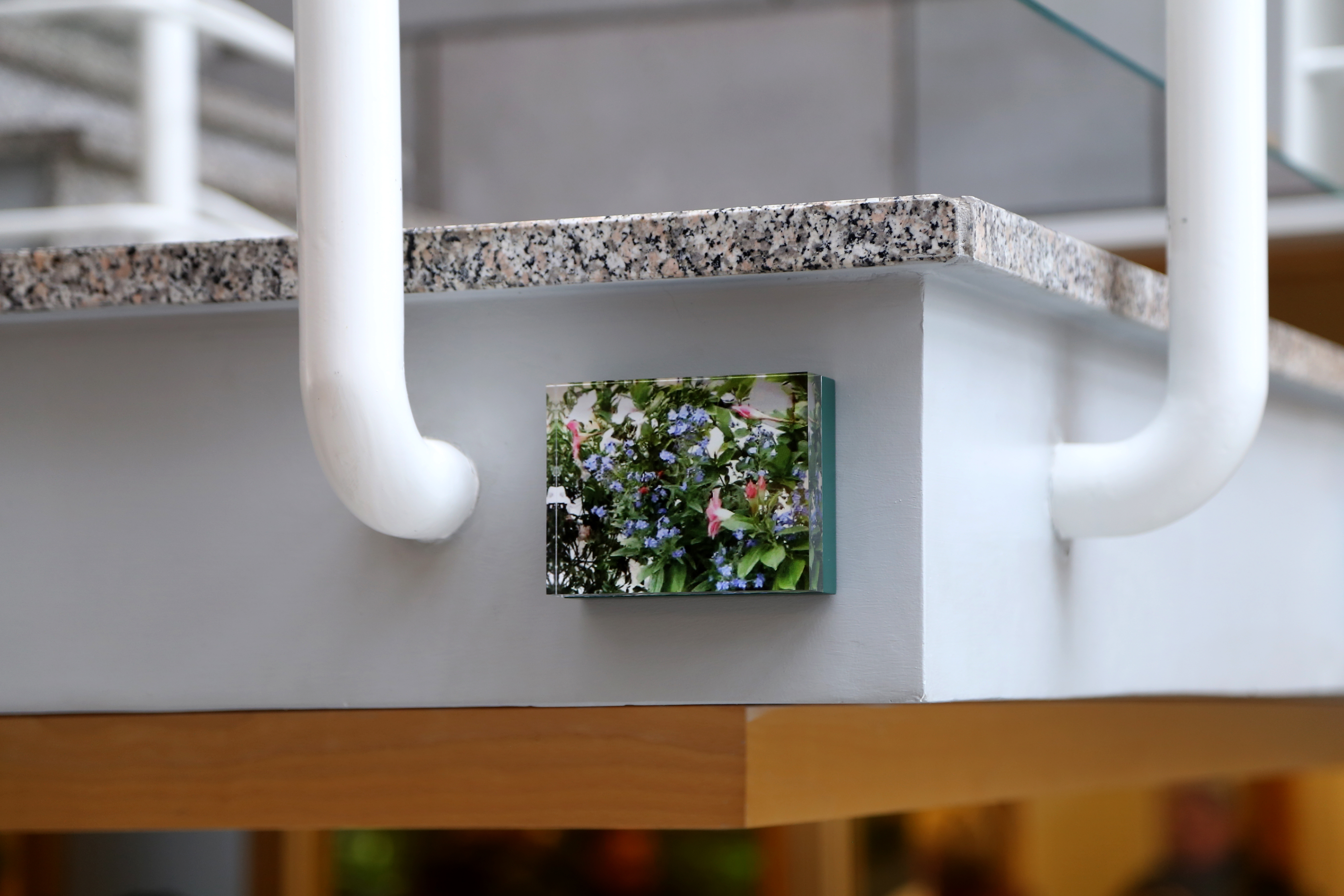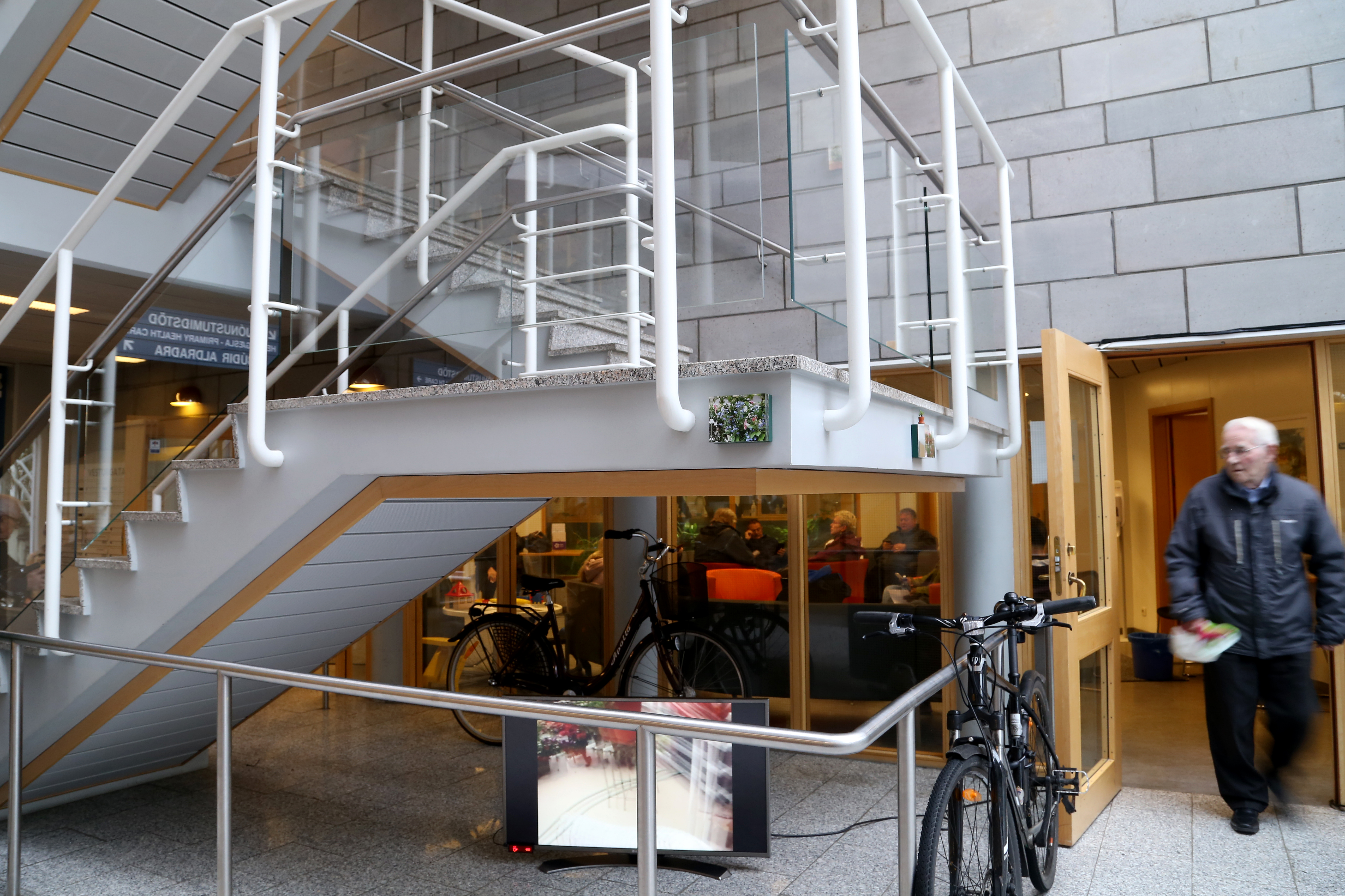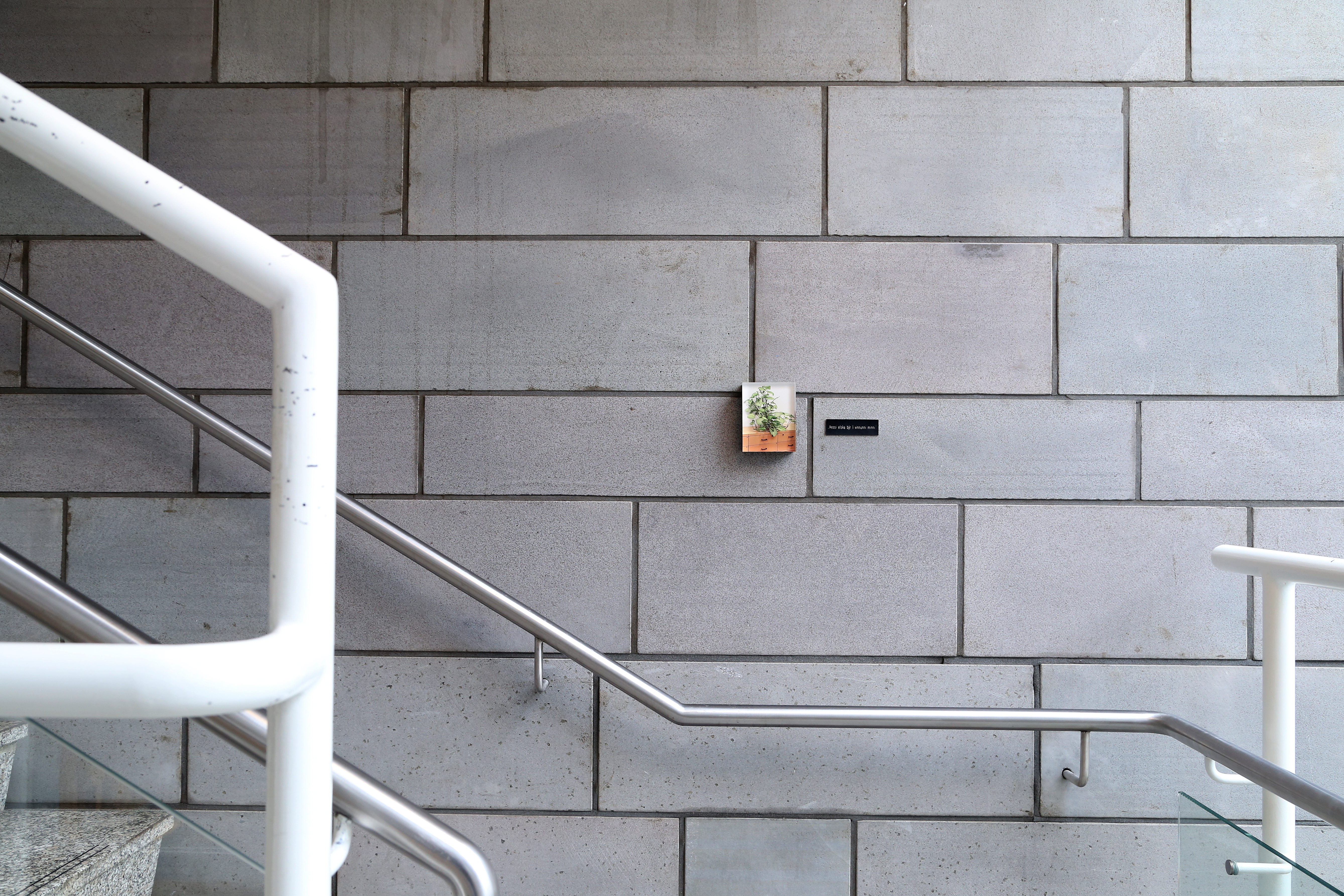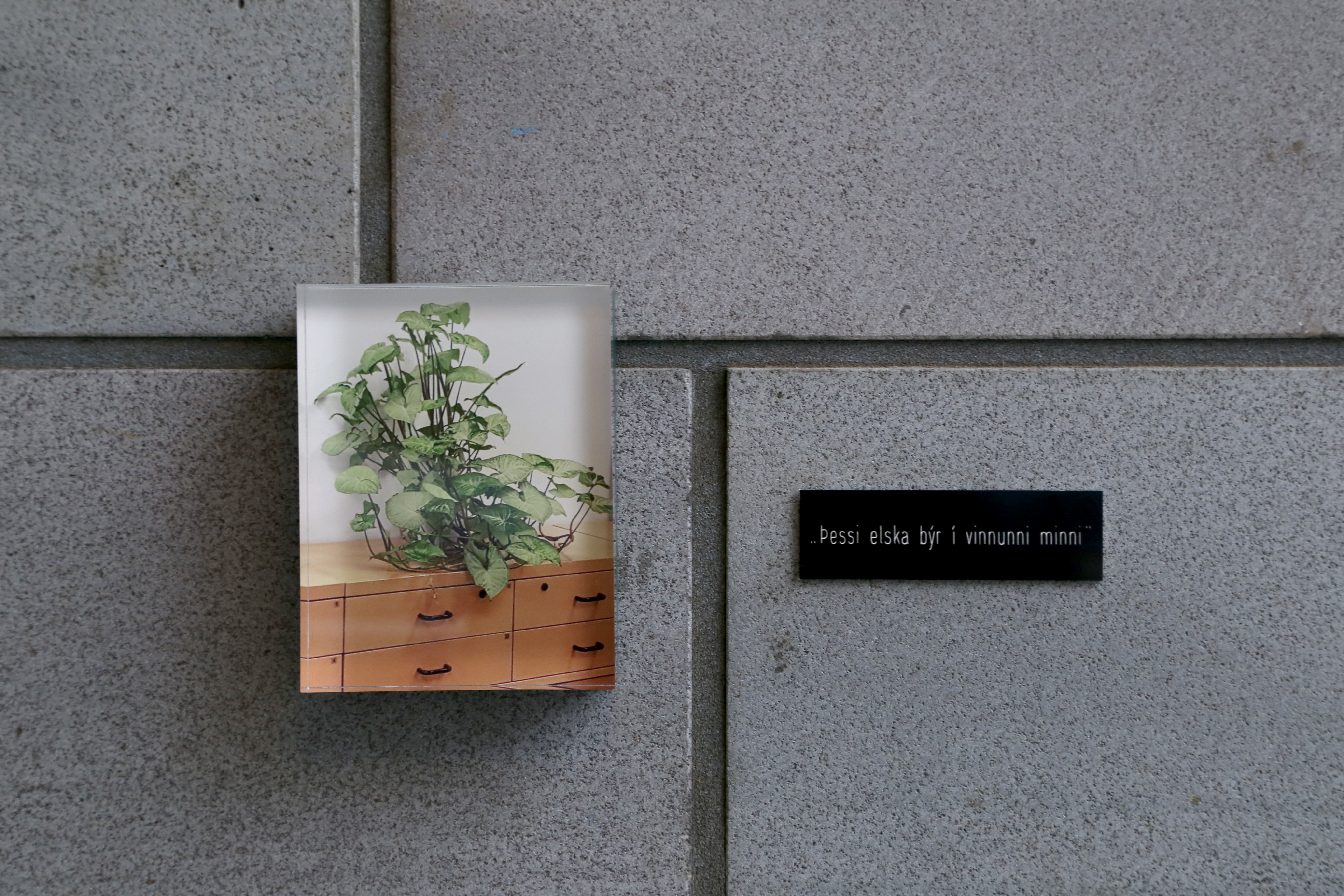 ---
Margrét Bjarnadóttir
and
Elín Hansdóttir
b. 1980 Reykjavík.
Live and work in Reykjavík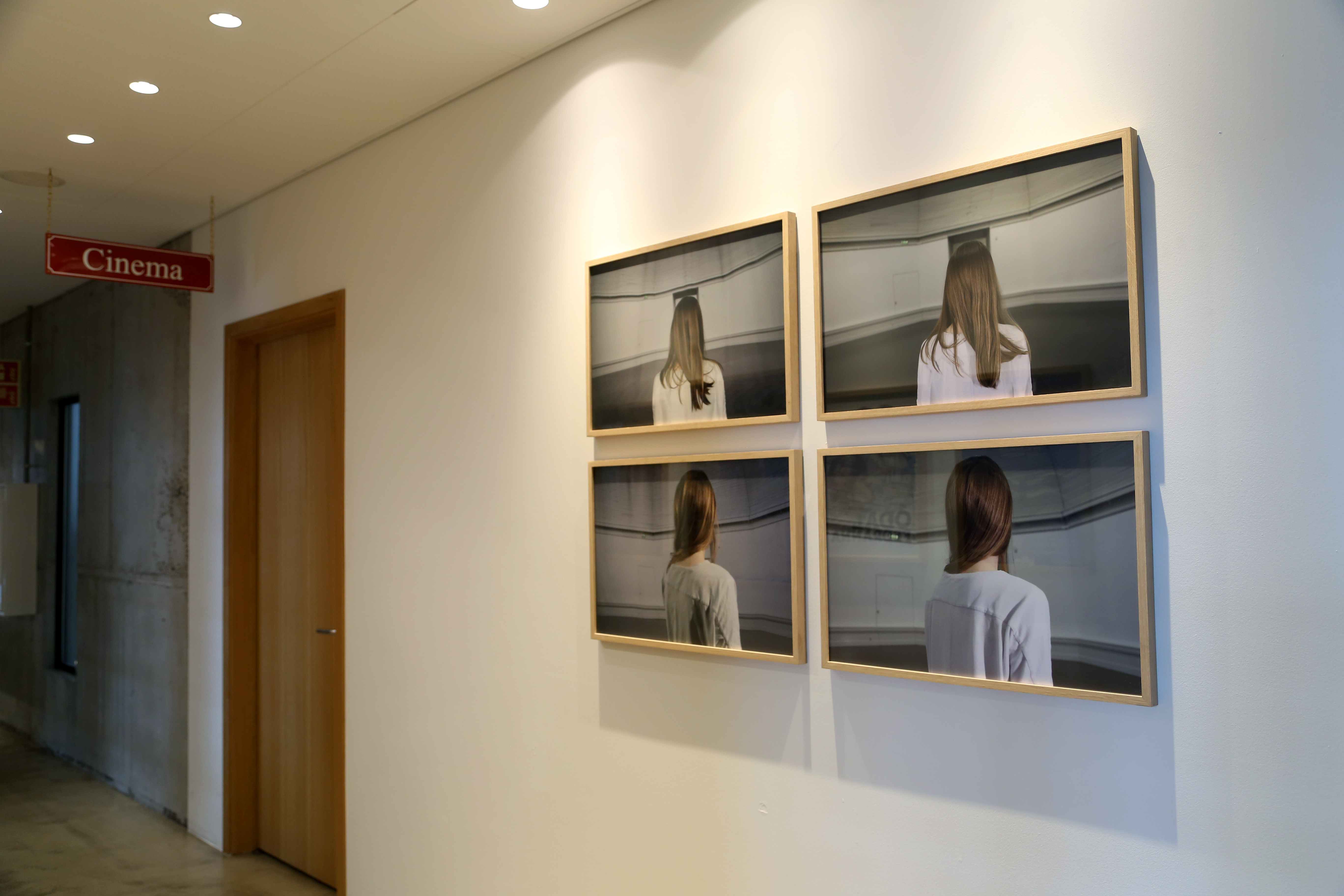 ---
Florence Lam
b. 1992, Vancouver, Canada.
Lives and works in Reykjavík
---
Nancy Lupo
b. 1983 Flagstaff, Arizona.
Lives and works in Los Angeles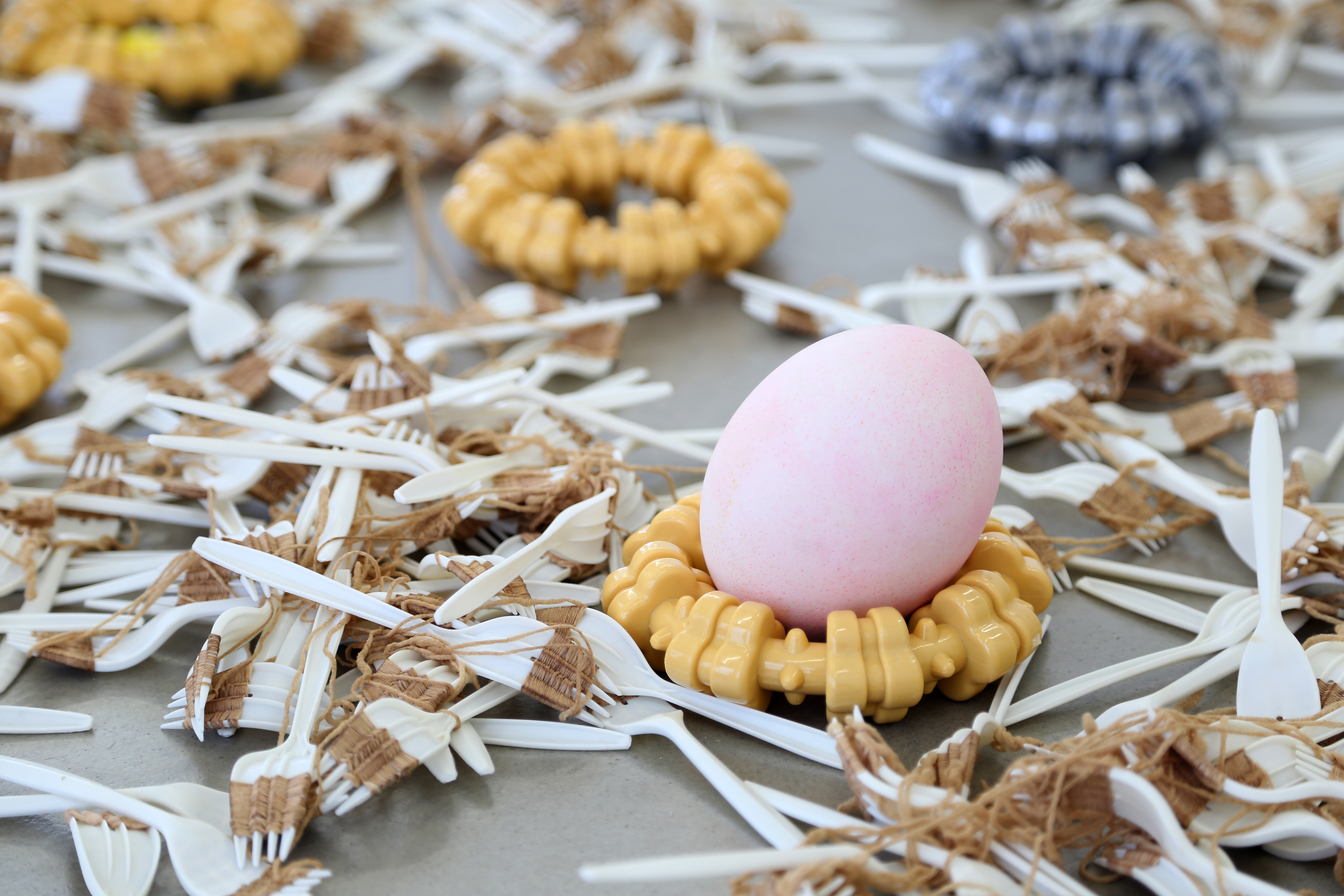 ---
Sara Magenheimer
b. 1981, Philadelphia, Pennsylvania.
Lives and works in New York
---
Anna K.E. & Florian Meisenberg
b. 1986, Tbilisi, Georgia.
b. 1980, Berlin, Germany.
Live and work in New York and Düsseldorf, Germany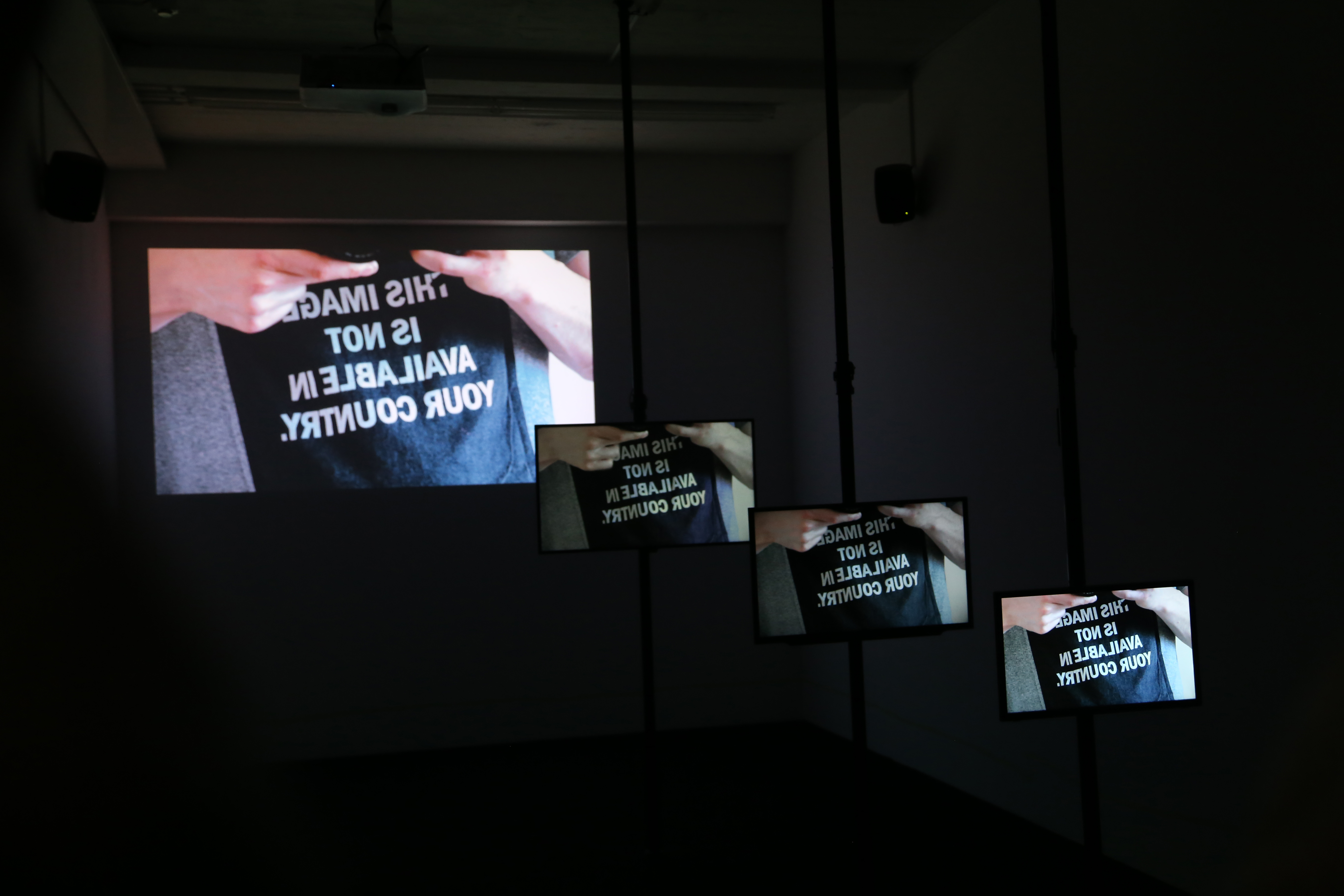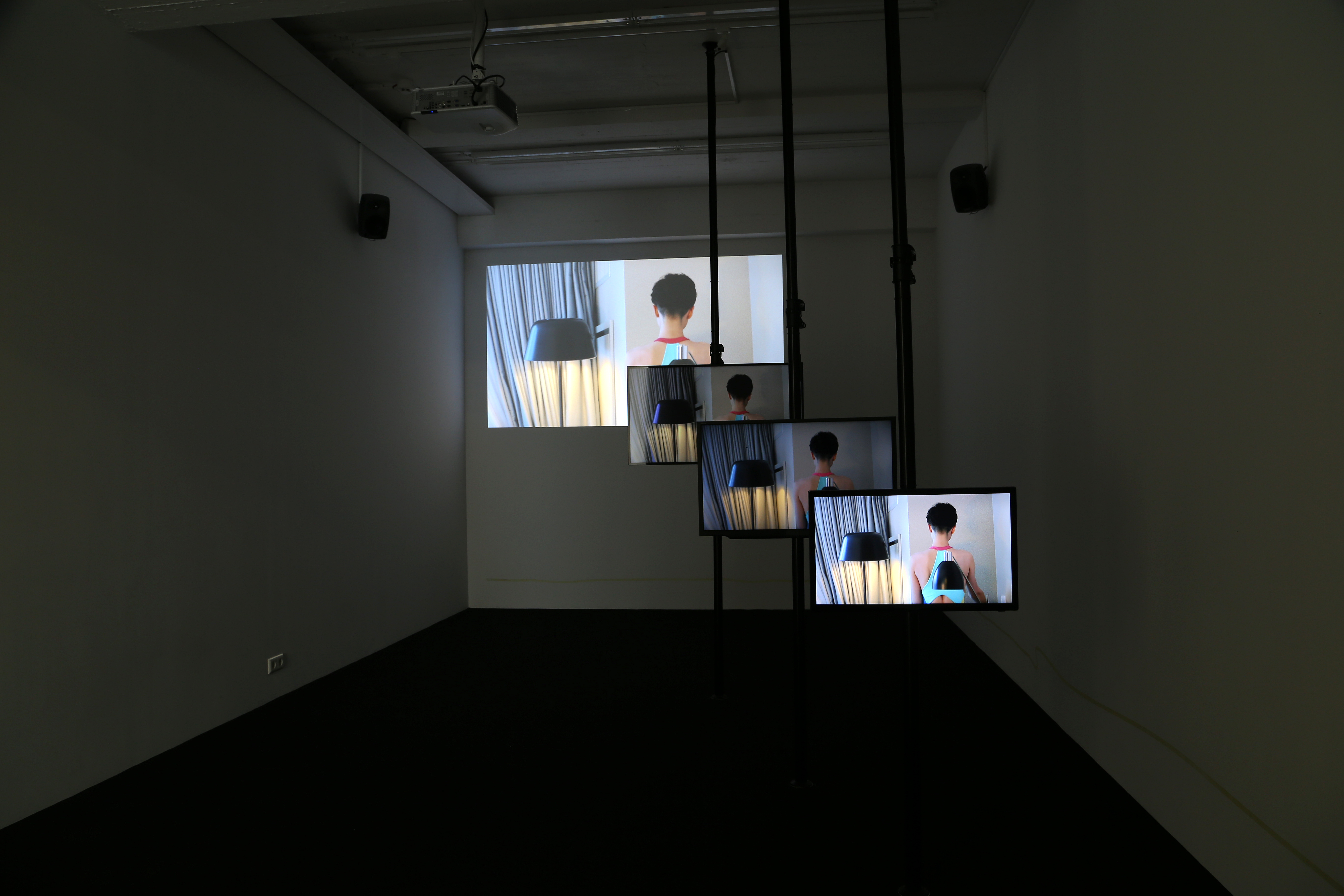 ---
Rebecca Erin Moran
b. 1976 Greeley, Colorado.
Lives and works in Reykjavík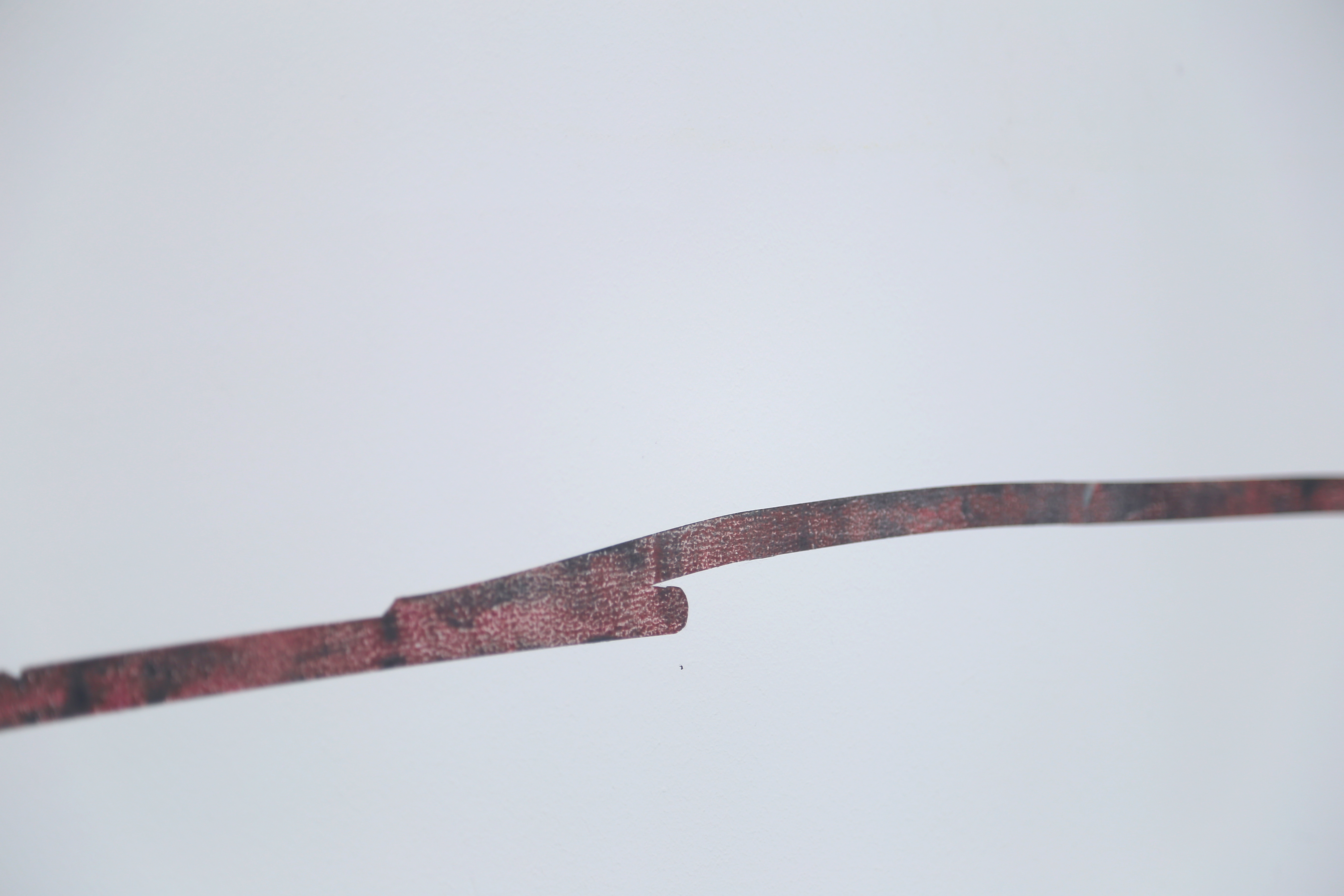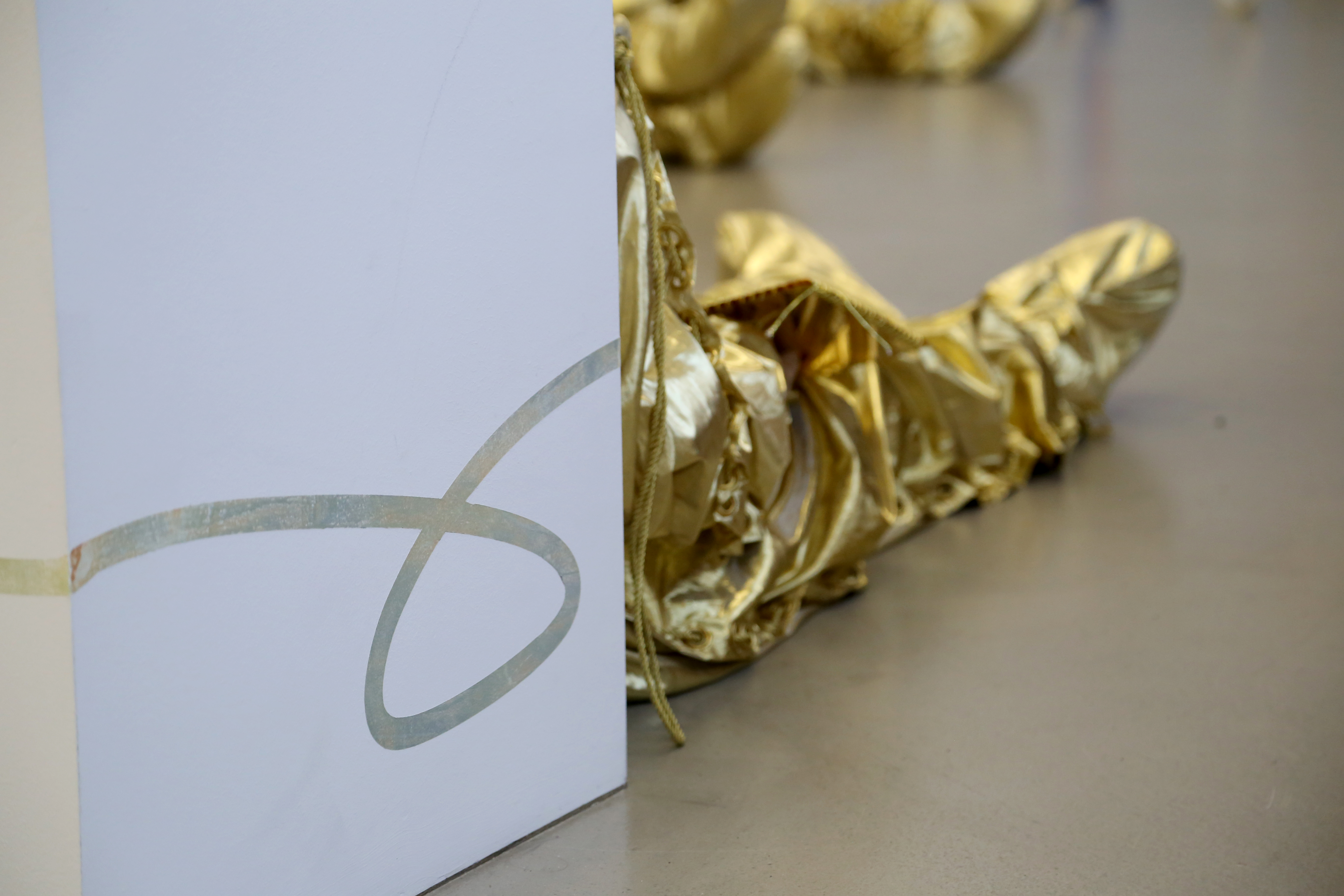 ---
Eduardo Navarro
b. 1979 Buenos Aires, Argentina.
Lives and works in Buenos Aires, Argentina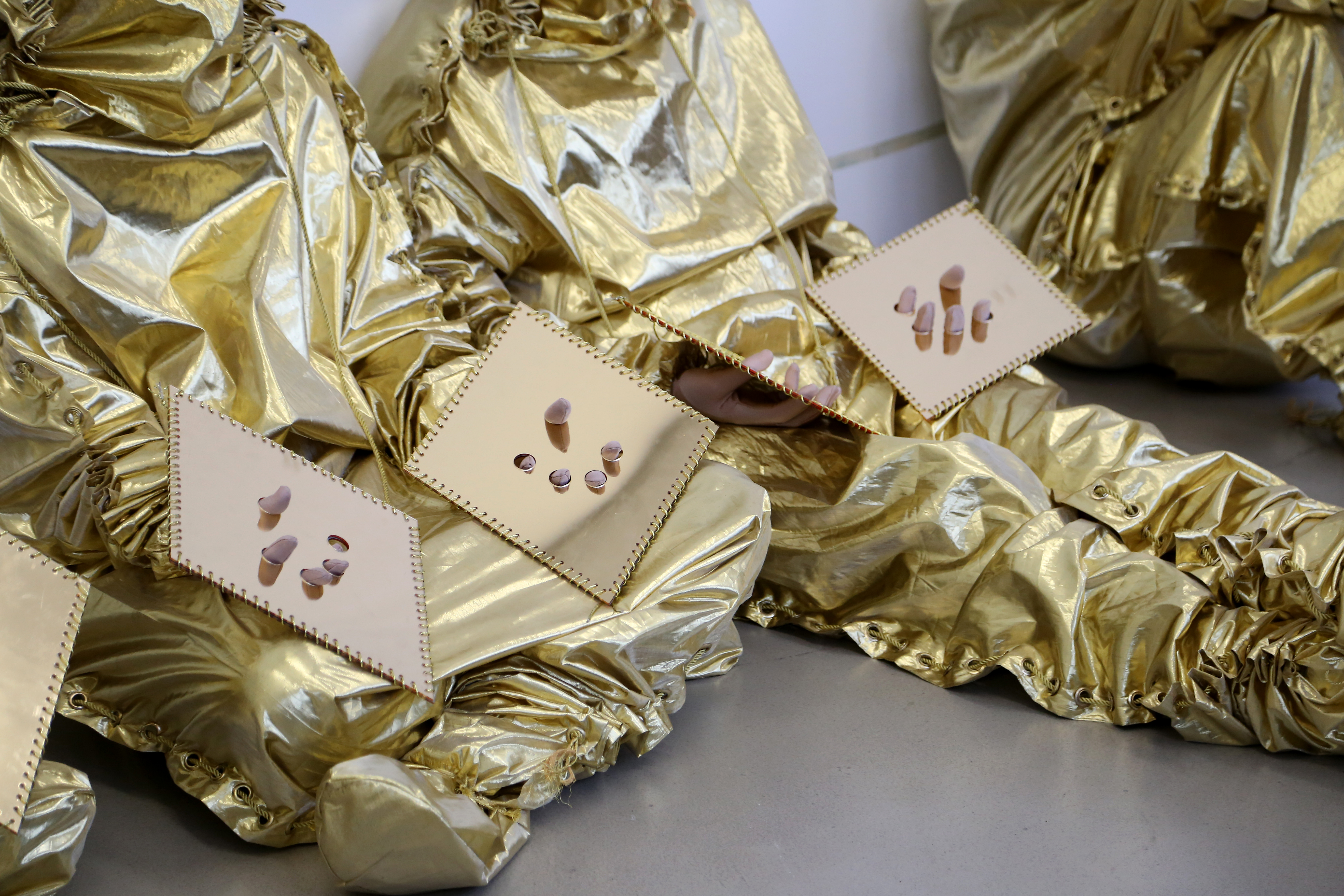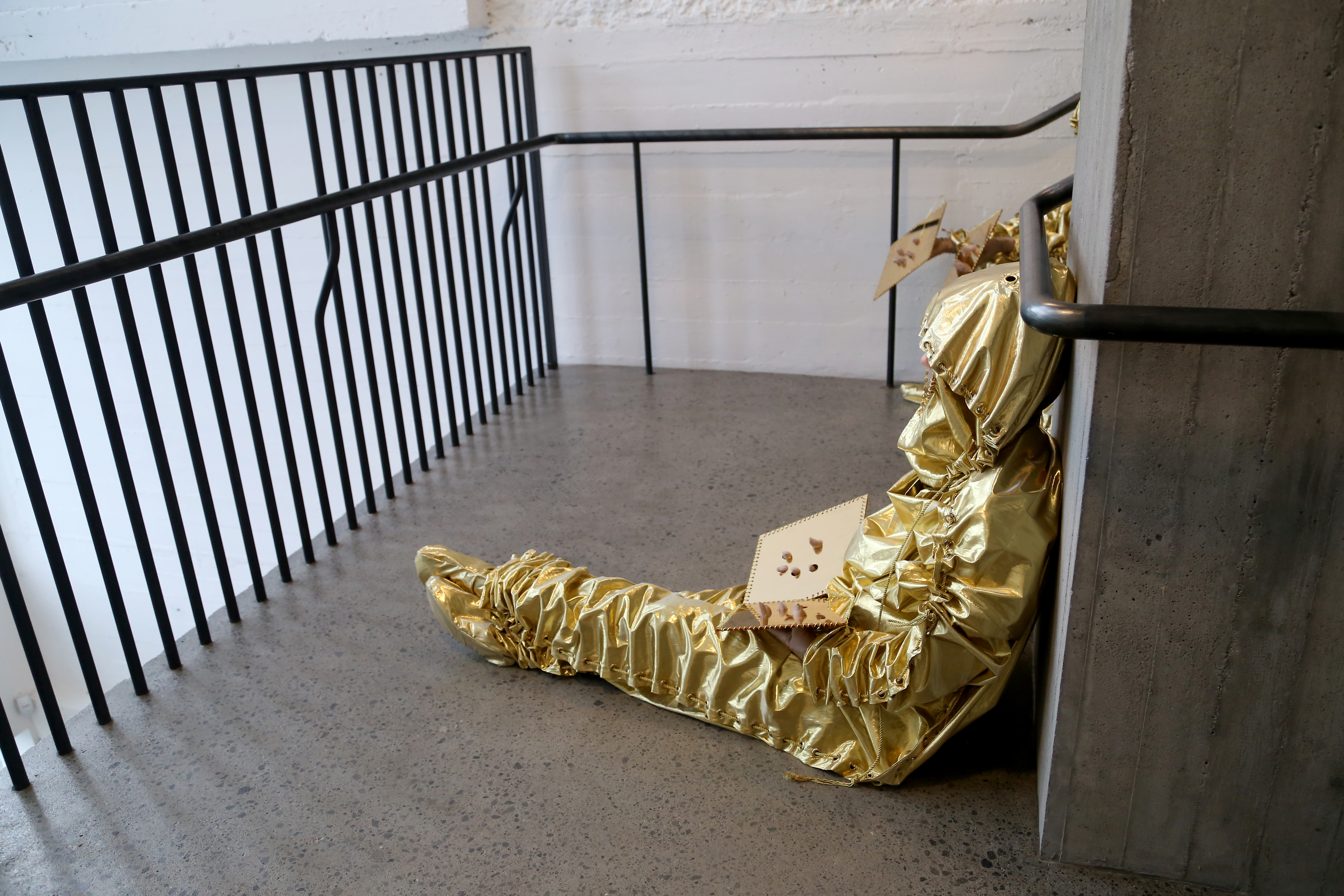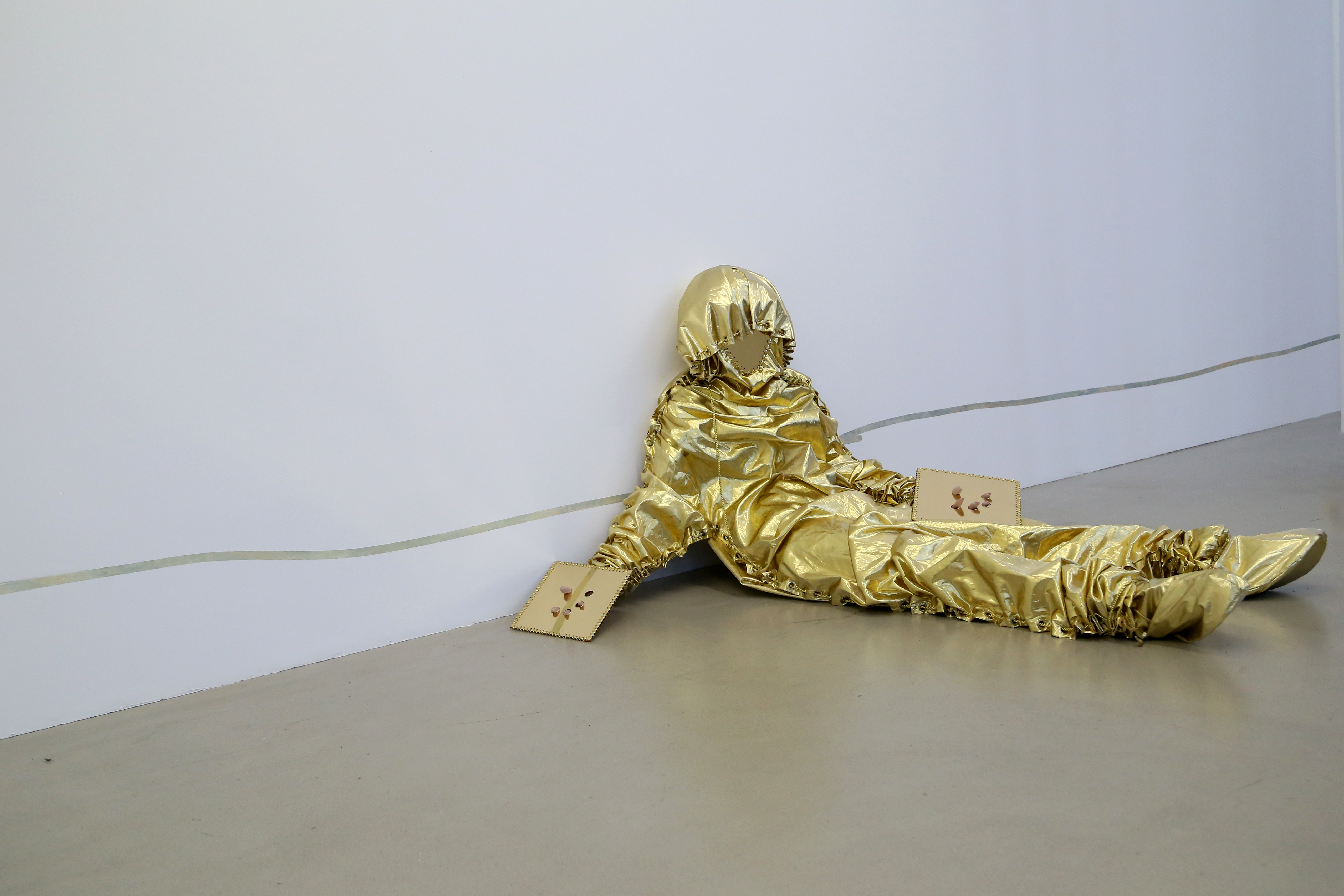 ---
Ragnar Helgi Ólafsson
b. 1971 Reykjavík.
Lives and works in Reykjavík
---
Roman Ondak
b. 1966 Zilina, Slovakia.
Lives and works in Bratislava, Slovakia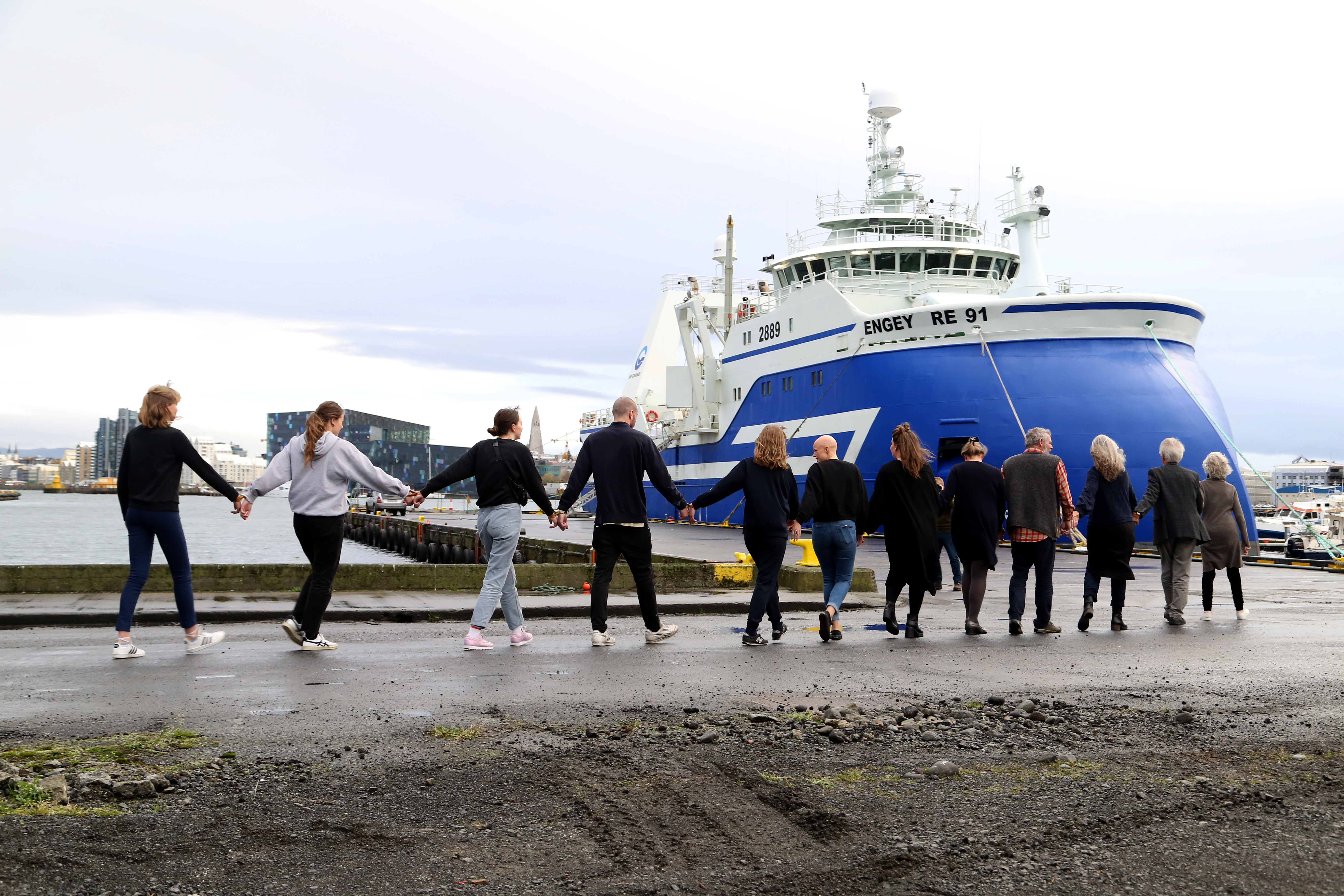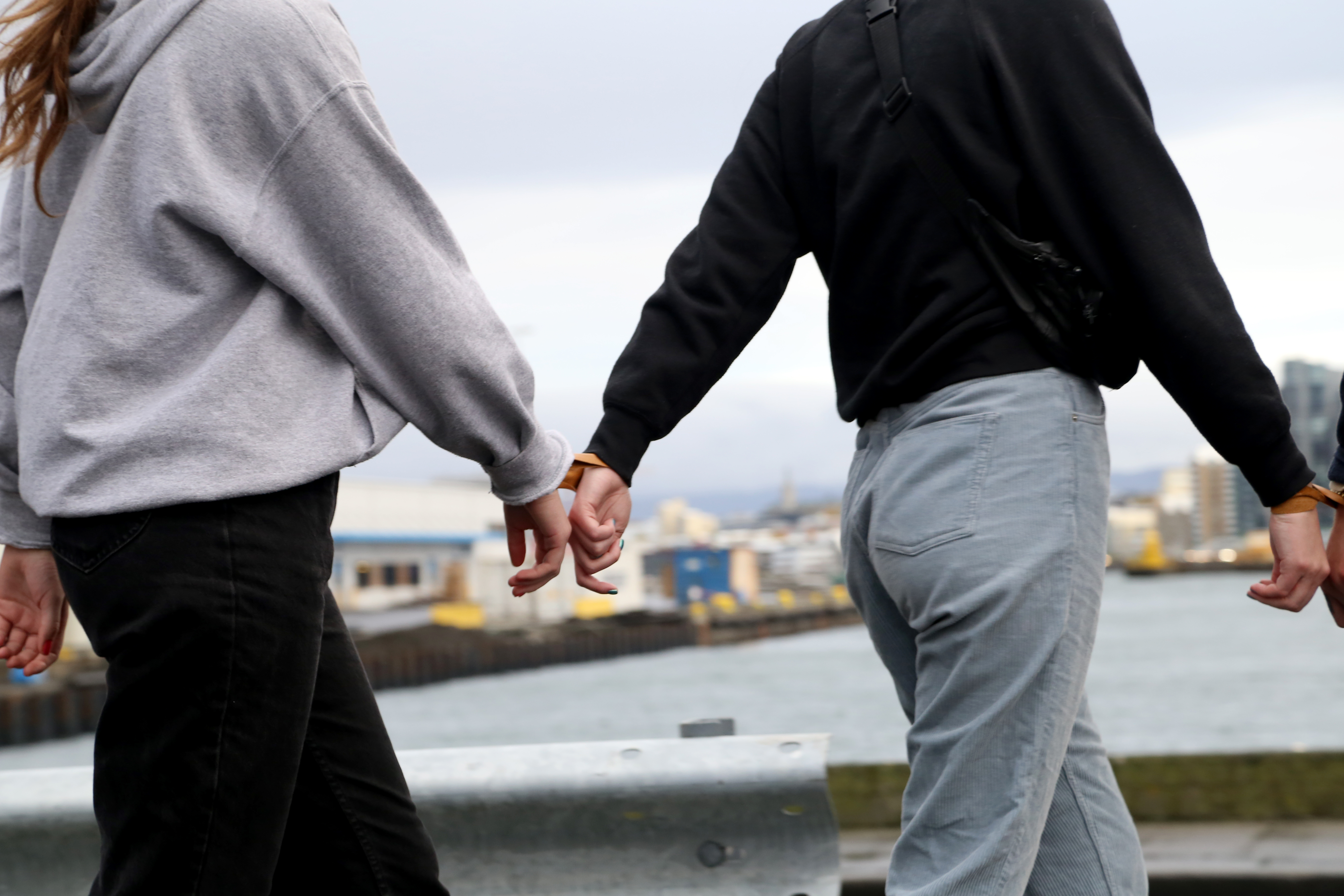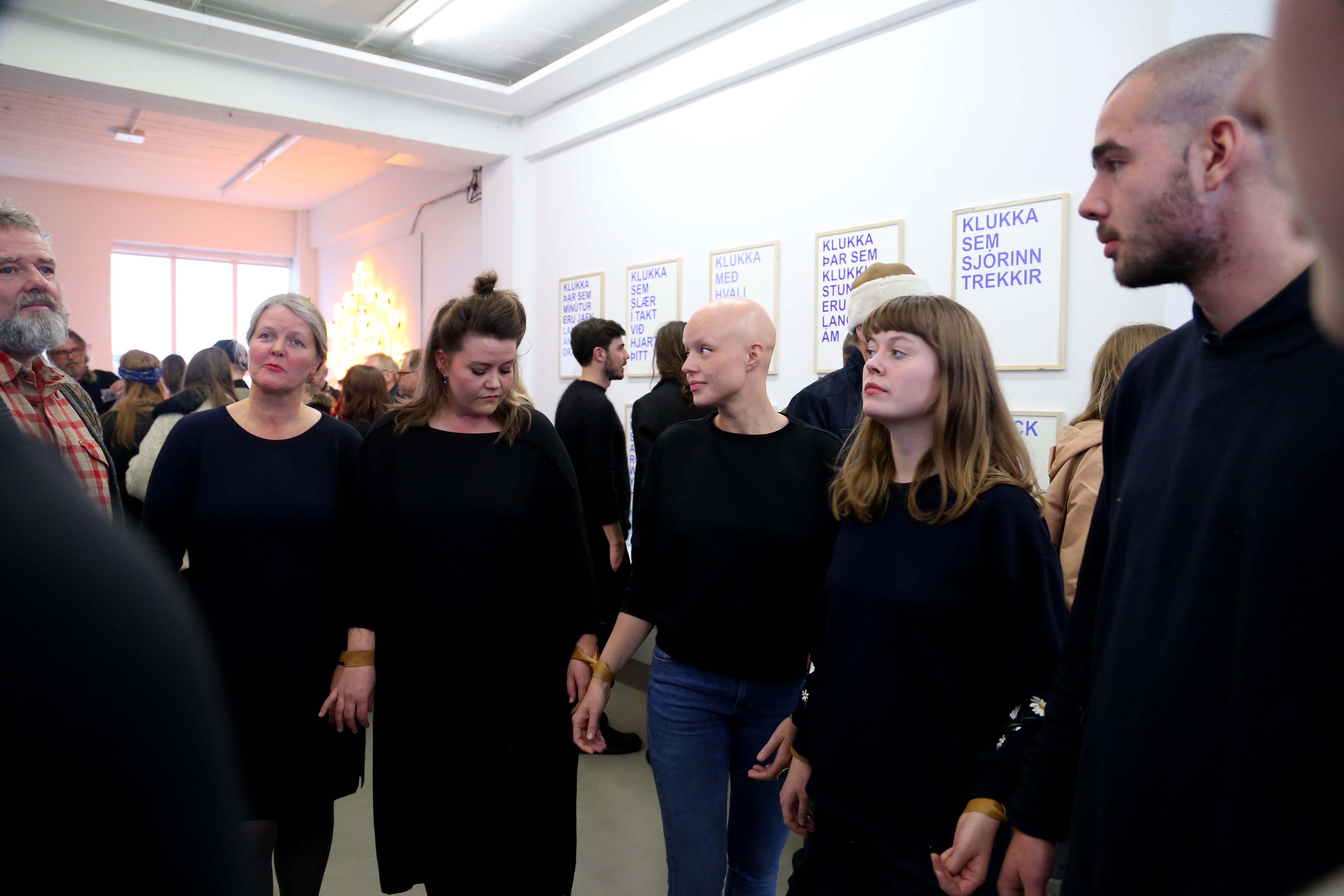 ---
Habbý Ósk
b. 1979 Akureyri,
Iceland. Lives and works in New York.
---
Agnieszka Polska
b. 1985, Lublin, Poland.
Lives and works in Berlin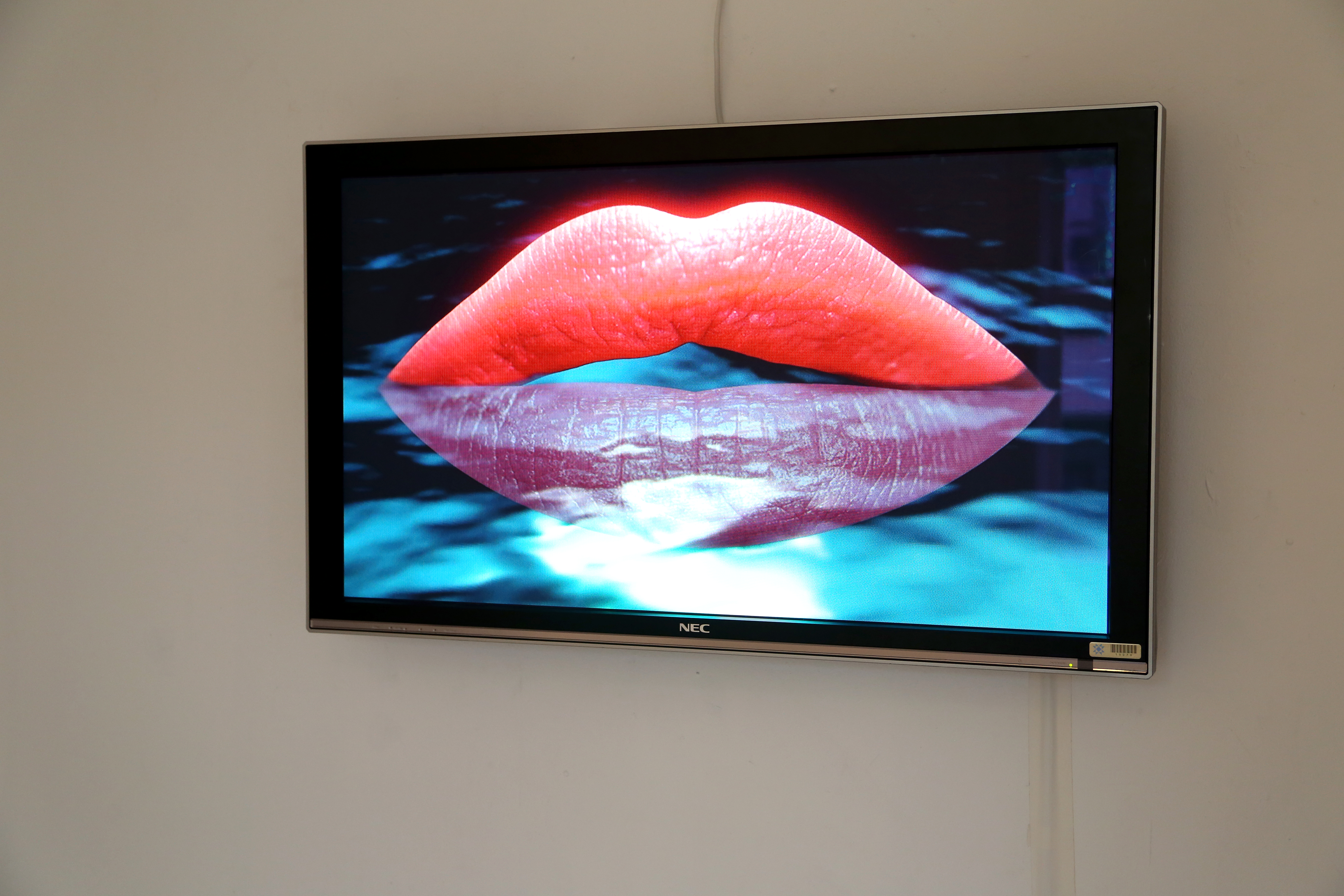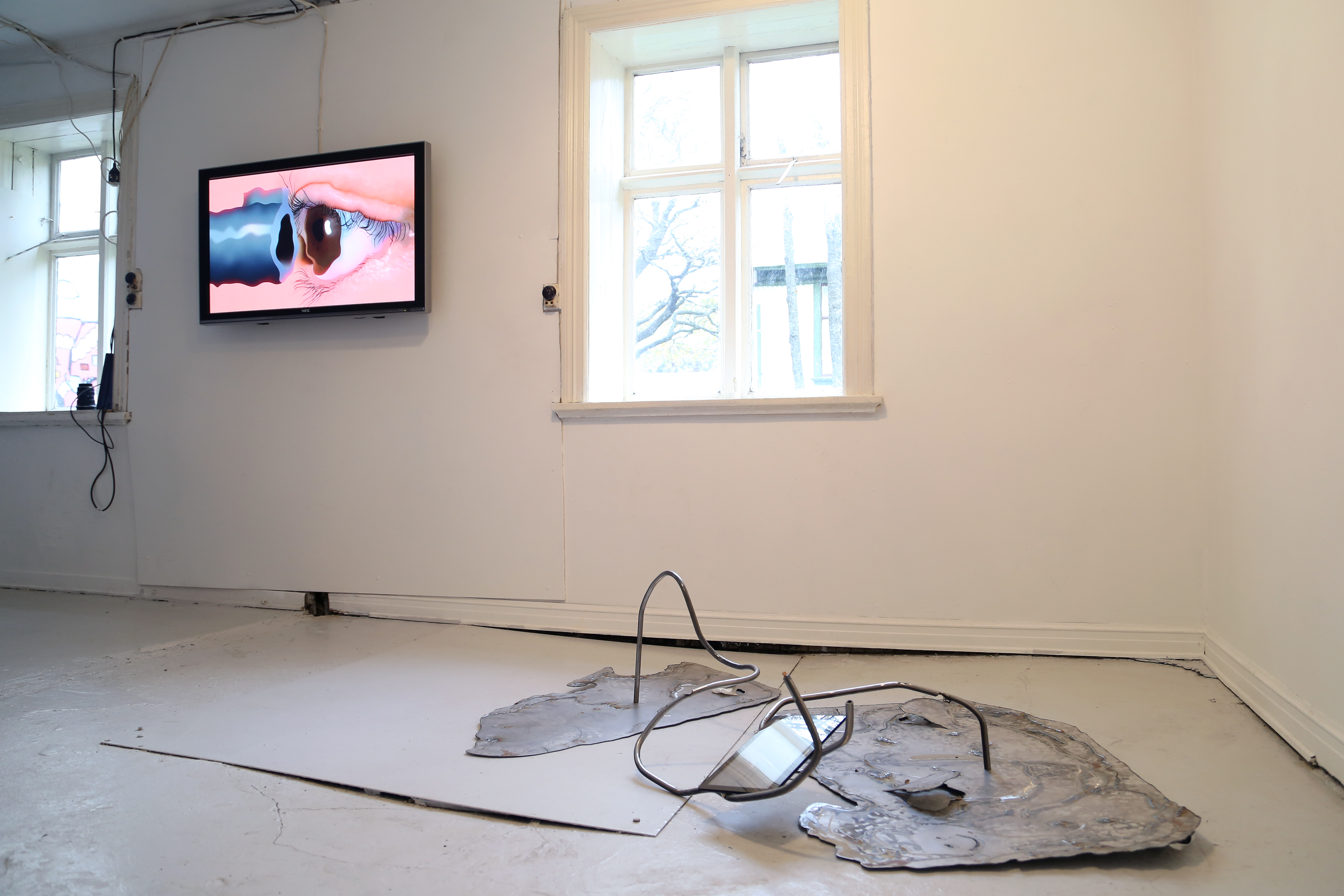 ---
Aki Sasamoto
b. 1980 Yokohama, Japan.
Lives and works in New York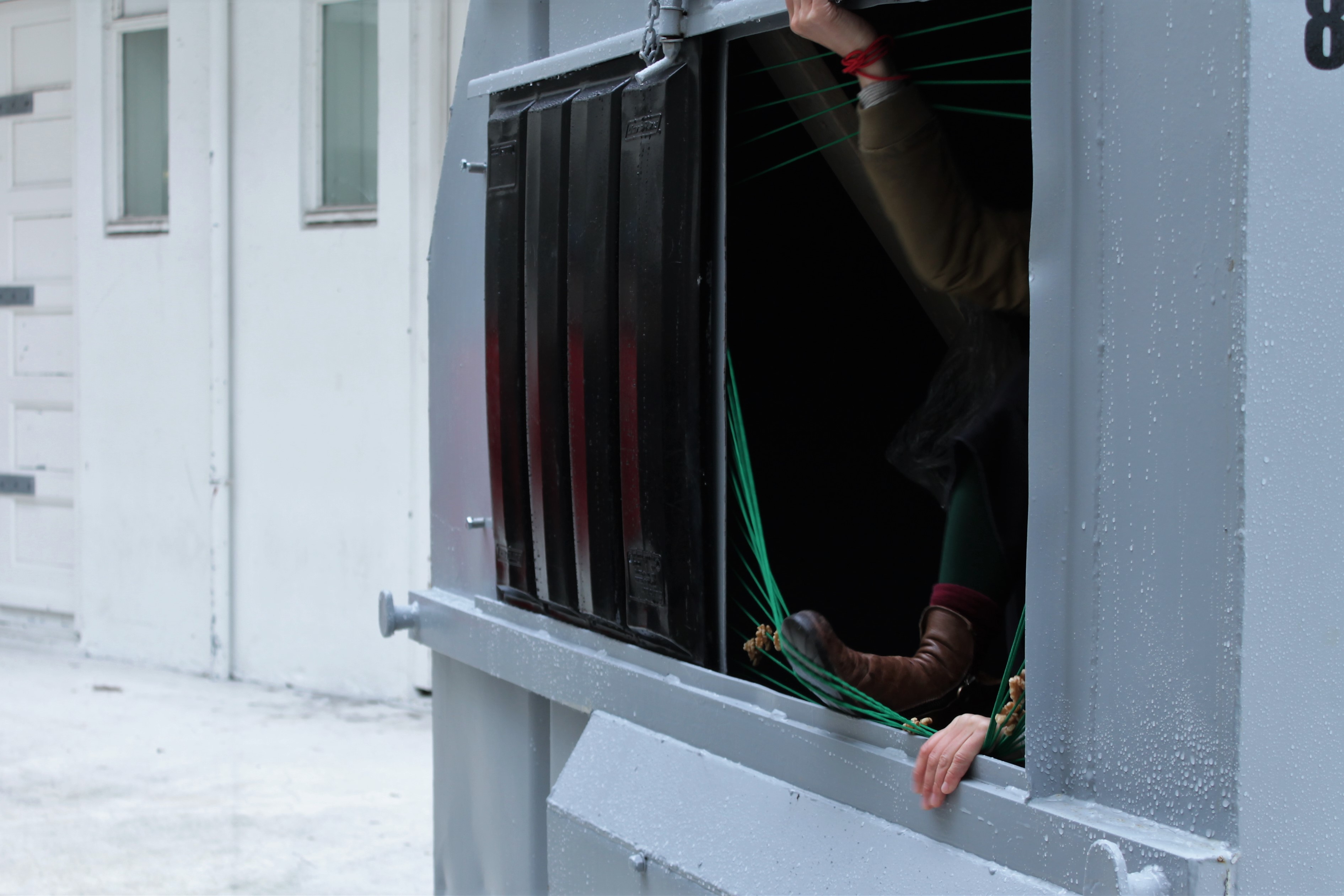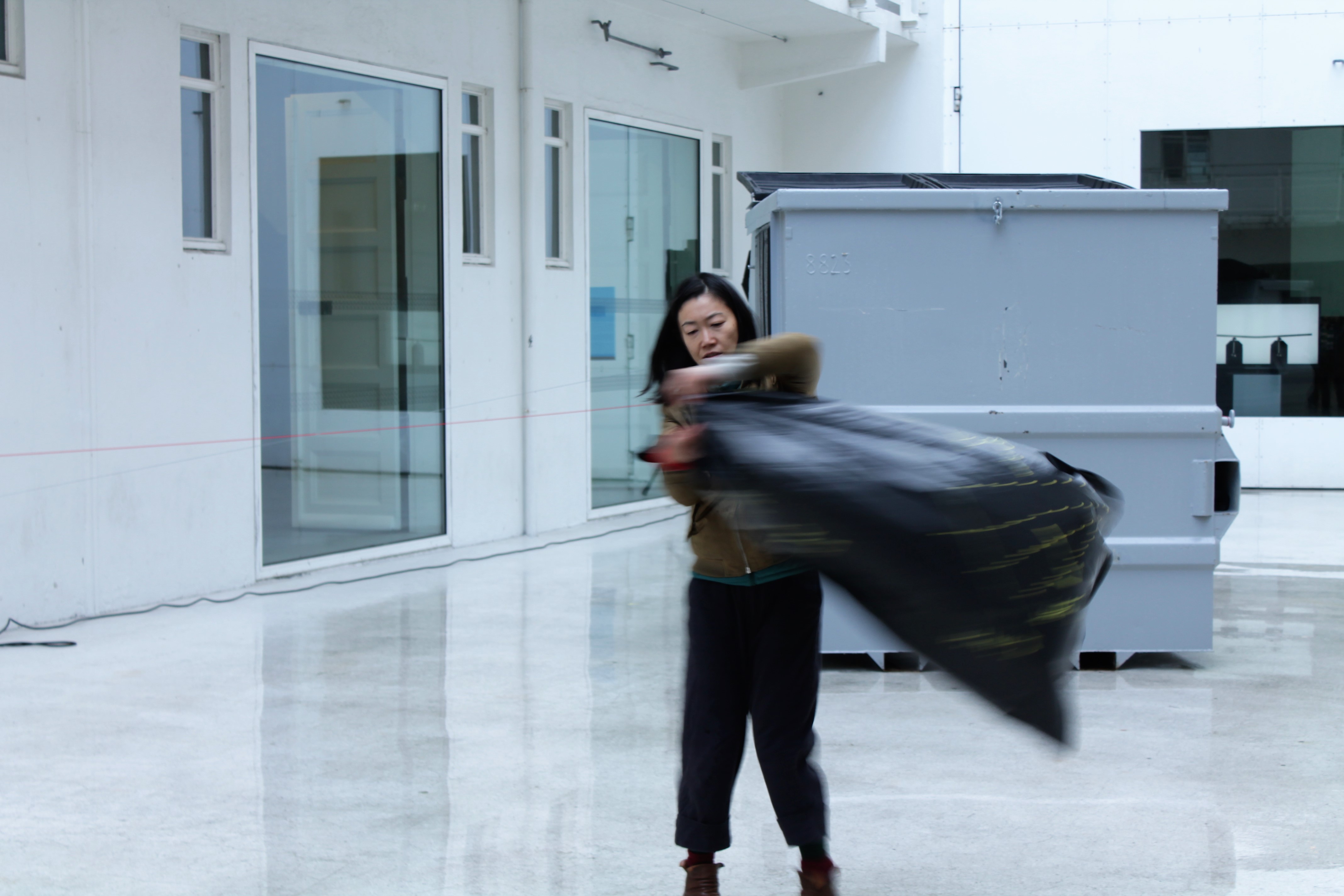 ---
Una Sigtryggsdóttir
b. 1990, Reykjavik.
Lives and works in Reykjavik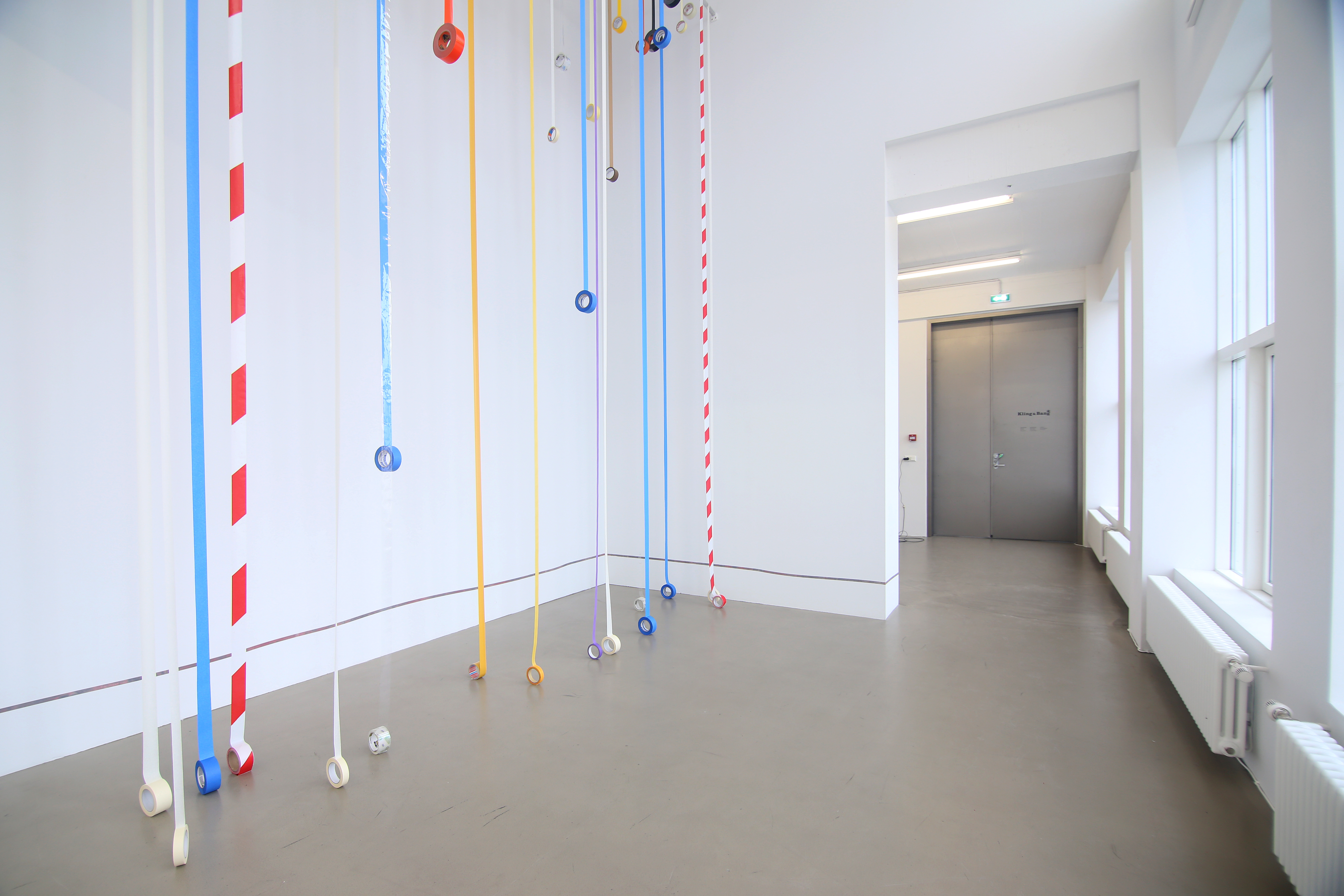 ---
Cally Spooner
b. 1983 Ascot, England.
Lives and works in London and Athens, Greece
---
Ásgerður Birna Björnsdóttir
b. 1990 Reykjavík.
Lives and works in Amsterdam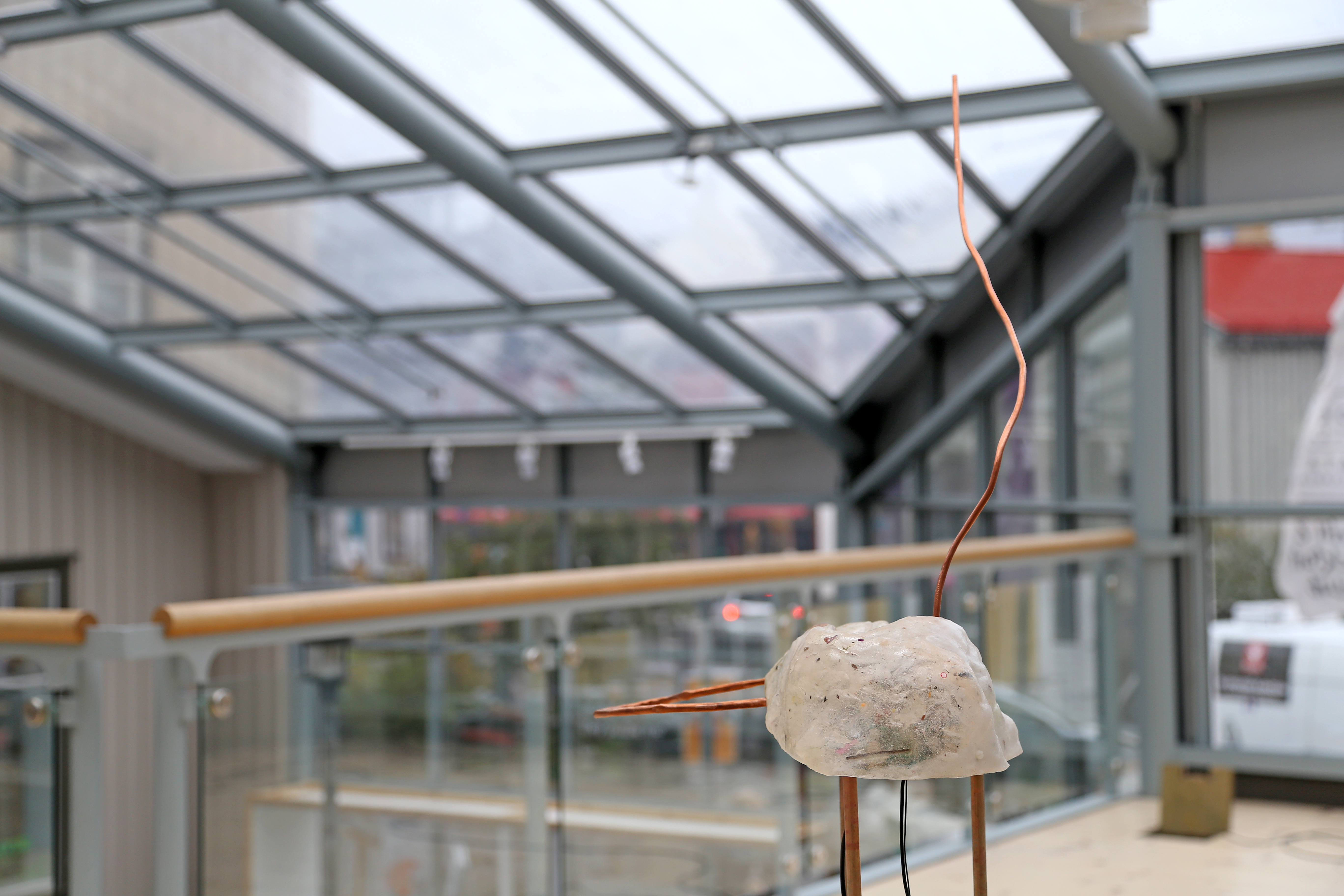 ---
David Horvitz
b. 1982 Los Angeles.
Lives and works in Los Angeles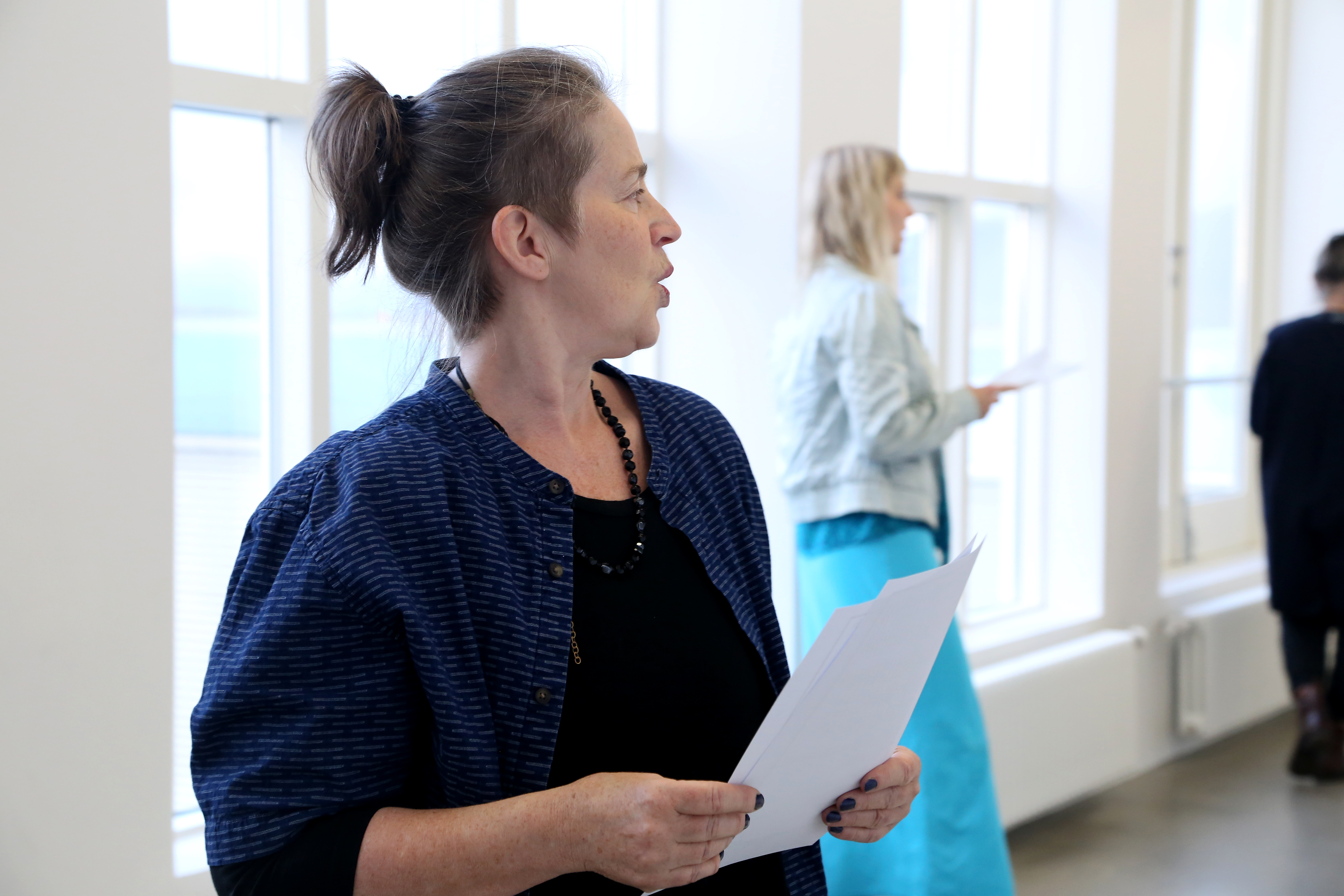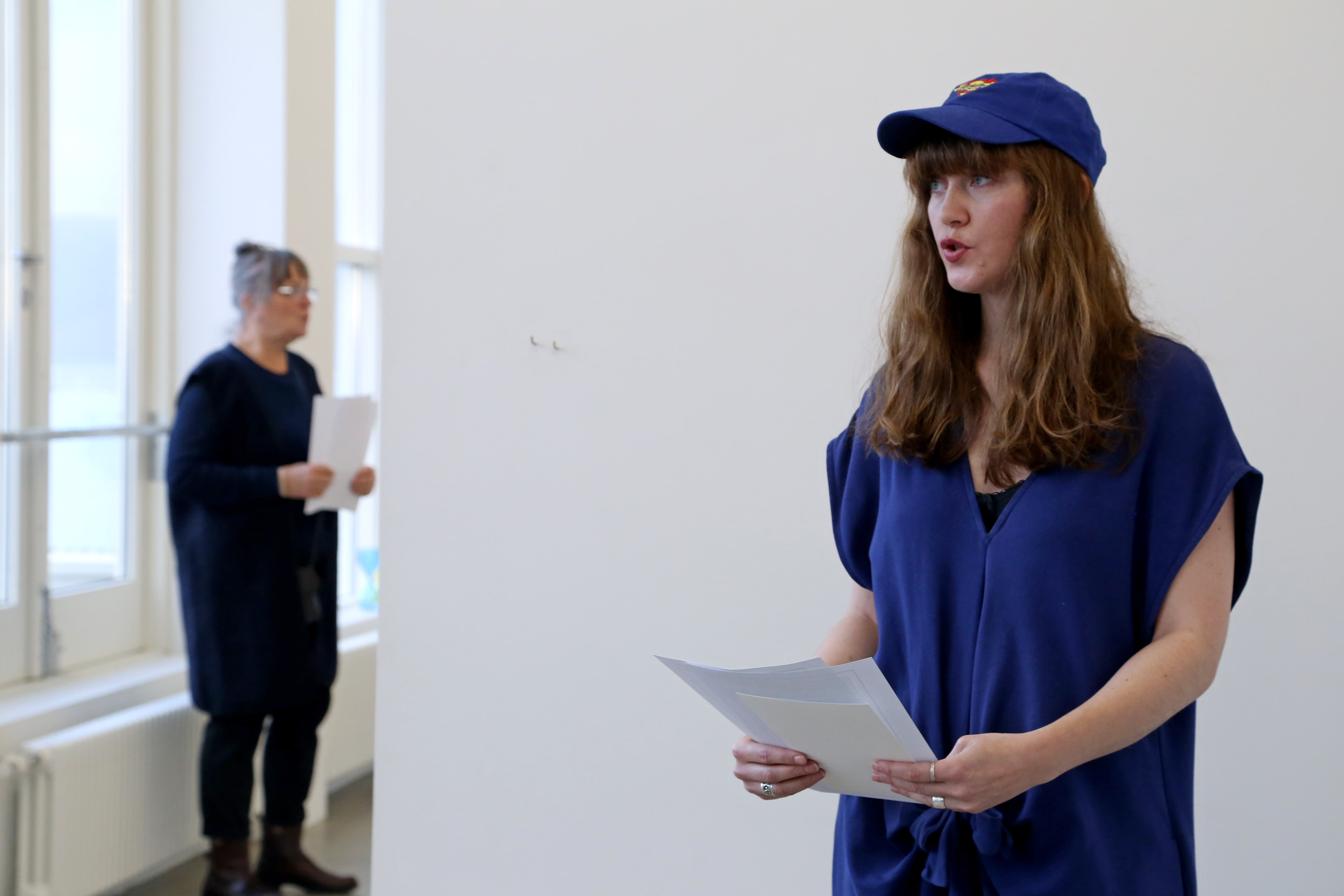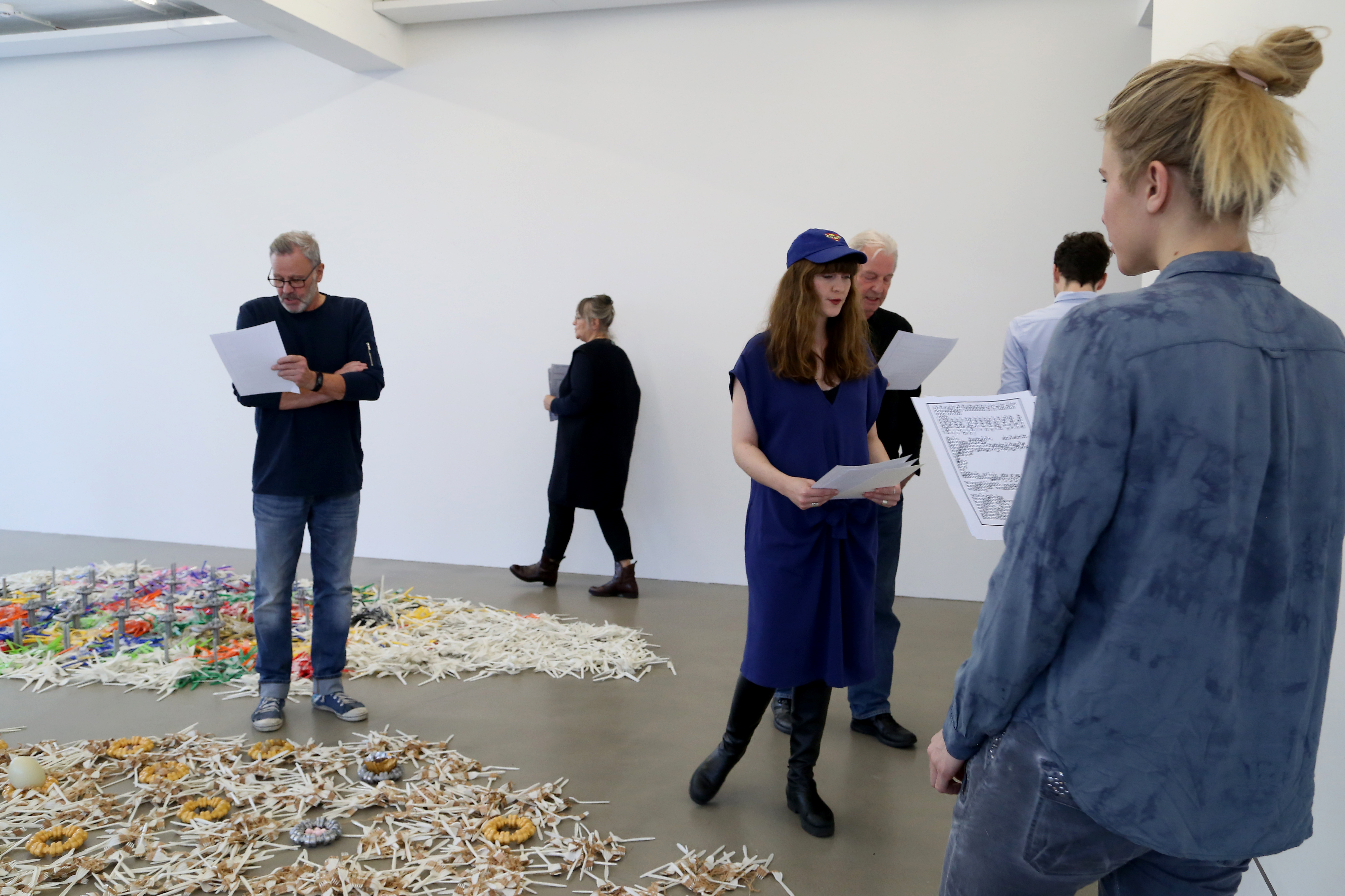 ---
Alicja Kwade
b. 1979 Katowice, Poland.
Lives and works in Berlin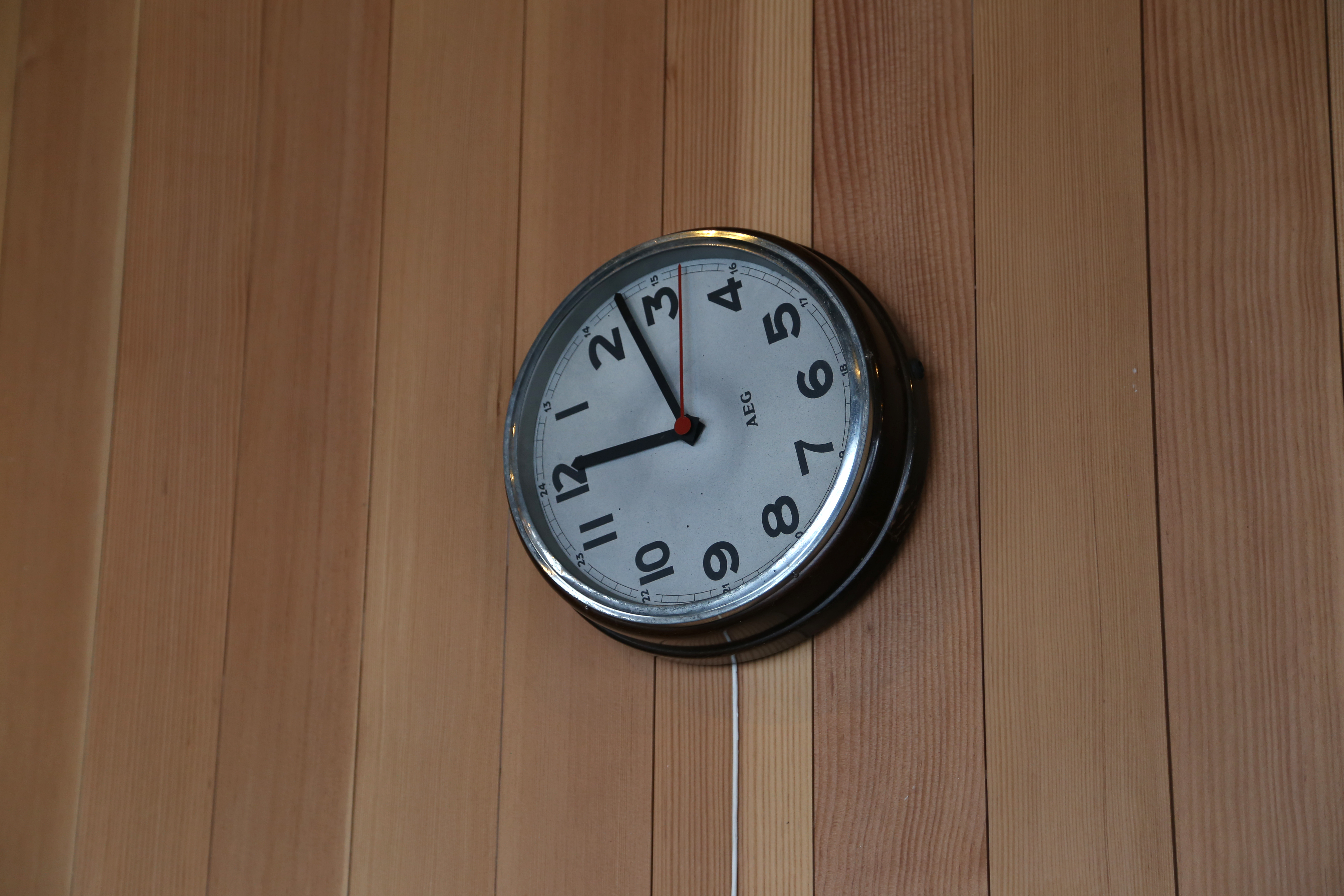 ---


TEAM 2017

Sequences and the curator wish to thank all the artists and venues and all those who contributed in some way to realise Elastic Hours. We particularly thank our team, largely comprised of volunteers for their hard work and generosity.

Þorgerður Ólafsdóttir
Ingibjörg Sigurjónsdóttir
Edda K. Sigurjónsdóttir
Klara Þórhallsdóttir
Björg Stefánsdóttir
Erling T.V. Klingenberg
Hekla Dögg Jónsdóttir
Elísabet Brynhildardóttir
Birkir Karlsson
Sindri Leifsson
Sigthora Odins
Ragnar Már Nikulásson
Helga Óskarsdóttir
Kristína Aðalsteinsdóttir
Edda Halldórsdóttir
Lilja Birgisdóttir
Dorothée Kirch
Elín Þórhallsdóttir
Margrét Bjarnadóttir
Ragnar Kjartansson
Lilja Gunnarsdóttir
Margarita Ogolceva
Anton Logi Ólafsson
Nienke van Hofslot
The Board of the Living Art Museum Kling & Bang Gang

Sequences VIII identity is designed by Elsa Jónsdóttir and Björn Loki at Studíó Kleina.

Documentation photography by Margareta Ogoļceva and Ólöf Kristín Helgadóttir
---


BOARD 2017

Klara Þórhallsdóttir,
appointed to board by The Icelandic Art Center.
Ingibjörg Sigurjónsdóttir, appointed to board by Kling & Bang gallery.
Þorgerður Ólafsdóttir,
appointed to board by The Living Art Museum.
Helga Páley Friðþjófsdóttir, designated board member.
Sindri Leifsson,
designated board member.

---